Gaming on the go.
Two notable gaming franchises announced this week they will be jumping to mobile with one of them offering cash prizes for playing.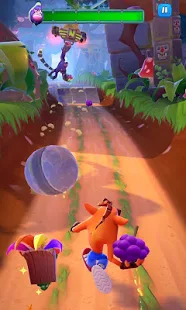 Activision's Crash Bandicoot series has recently had a fourth installment announced and now a separate mobile offering is also slated to release. The game aims to offer "classic" Crash inspired game play, "iconic characters", and the addition of a playable Coco to entice fans to spend time on Wumpa Island.
Customization of the player's marsupial seems to be central to the game's identity with "skins and costumes of famous characters" available and a "pre-registration" bonus on the game's official website offering up a blue hyena skin for players.
The game will be free-to-play with some in-game purchase available. No further details on that front are available as yet.
Meanwhile, Tetris' new mobile offering (replacing EA's which went dark earlier this year) features a host of new modes and features for players. Solo Marathon is the classic, one-player brick breaker you know and love. Tetris Together allows you to battle against friends in private lobbies while Tetris Royale is a clash between you and 99 others.
Tetris Primetime, however, seems to be the headliner, with a game show at 7:30 PM every single night, featuring cash prizes for high scorers. The game is rated 17+ for "gambling and contests" because of the addition of this mode. We'll report on parental controls within the app soon.