There's no U in TEAMS
A furor erupted across social media in the wake of yesterday's Wordle answer in which Americanized spelling seemed to stump those who regularly use British spelling.
It makes sense to assume the British spelling of words in the web-based game – its domain name, or URL, is based in the United Kingdom – but the game uses an American dictionary chock full of words.
The uproar managed to get the popular game trending on Twitter, along with its corresponding answer, as players around the Internet customarily including the letter 'u' in words like colour scratched their collective heads.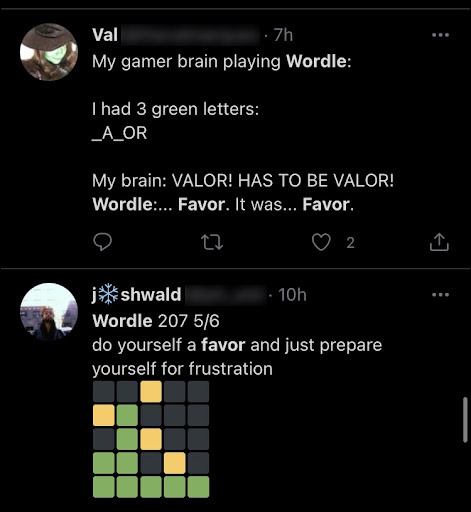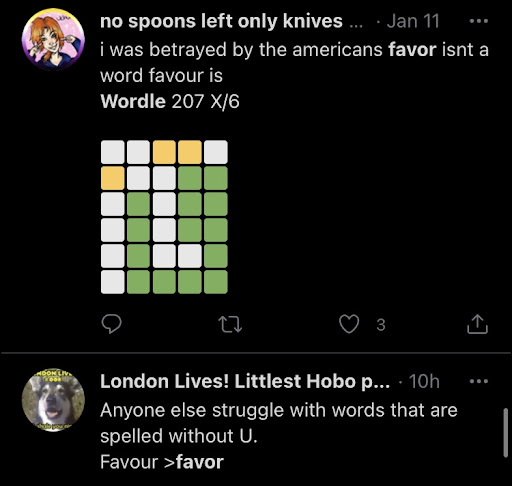 While the difference of one letter doesn't seem like a big deal, for many players it's the difference between words that might be considered and those that aren't, with words like humour and labour being obvious examples.
Such a revelation isn't exactly unexpected but it's unlikely to rear its head again for some time. Most US vs British spelling differences are of longer words: analogue, defence, and faeces are all examples that exceed the game's word length regardless of how they're spelled. Additionally, many other former British colonies aren't as stuck on their spellings, sometimes being accustomed to Americanized spelling.
Only the words COLOR, LABOR, and HUMOR are likely to cause similar consternation, while words that switch the order of their 'Rs' and 'Es' such as LITER and FIBER should still be under consideration by players, albeit with letter flips.
Considering the thousands of words already inputted into the game's dictionary it's unlikely such a controversy will spark this kind of Wordle anger anytime soon.