It only took 5 years!
Ever since the Switch was launched, users have been clamoring for one particular feature — folders!
The relatively sparse Switch user interface, or UI, has finally been updated to make navigating larger game libraries easier, with the addition of "Groups" in the latest Switch software update, 14.0.0. Up to 100 folders — sorry, groups — can be created, with up to 200 software titles per group. Such an organization system allows users to avoid the tedium of endless scrolling to the right when they have massive game libraries. Indeed, the ability to create groups only emerges if you have 13 pieces of software on the device.
In order to create folders, players will need to scroll all the way to the right of the screen to the "All Software" section, hit the L button, and use the + button to add additional groups.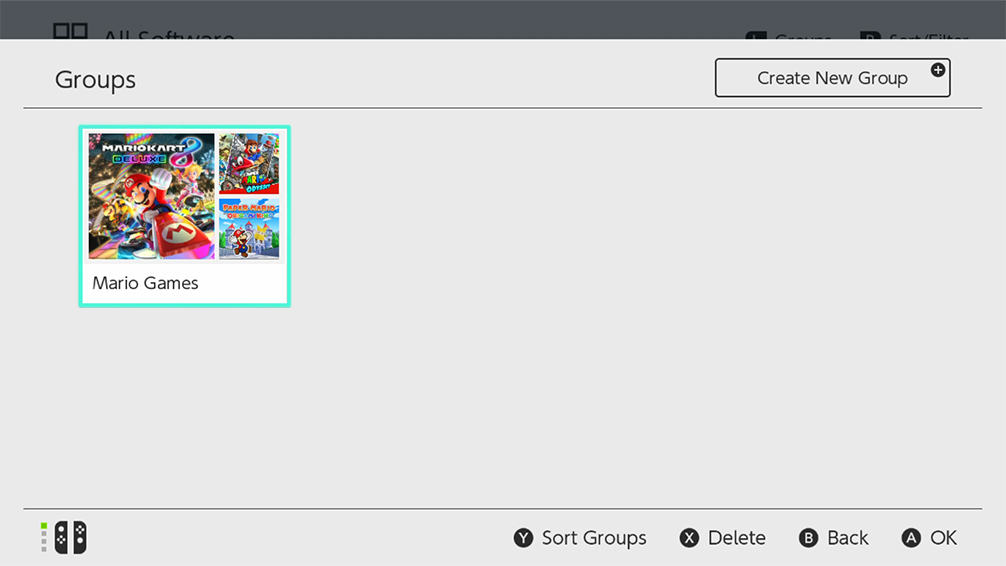 The update also brings slight Bluetooth audio tweaks, allowing the Bluetooth device volume to be adjusted either on the device itself or through the Switch.
Bluetooth connectivity for audio devices isn't a widely touted feature of the device and for good reason: the audio quality and maximum volume were both low. Nintendo has improved this functionality while supporting volume control from both the Switch and the Bluetooth device itself.
Setting up wireless headphones is as simple as setting them in sync/pair mode and popping into Systems Settings > Bluetooth Audio > Pair on the Switch. The console will automatically lower the sound on the headphones to prevent hearing damage but the new volume ranges can be used right away.