Happy birthday!
Advisory: The game featured in this article has microtransactions that exceed $10.
Summer is always an interesting time for mobile games because it's likely fans will have a few more fleeting moments to spare over the summer months. In the never-ending attention wars that are our lives, developers naturally hope to capture some of those moments, and maybe even cash in.
Marvel Puzzle Quest's attempts this summer also happen to coincide with its 5th anniversary and, of course, the much-delayed release of Black Widow.
Last year I bemoaned the release of their Black Widow content largely because it felt completely out of place without the film backing it. Turns out, I was right, as the stages and stories feel more relevant with the film widely available, though it is a shame the first salvo of summer content are re-hashes of the game we got a year ago.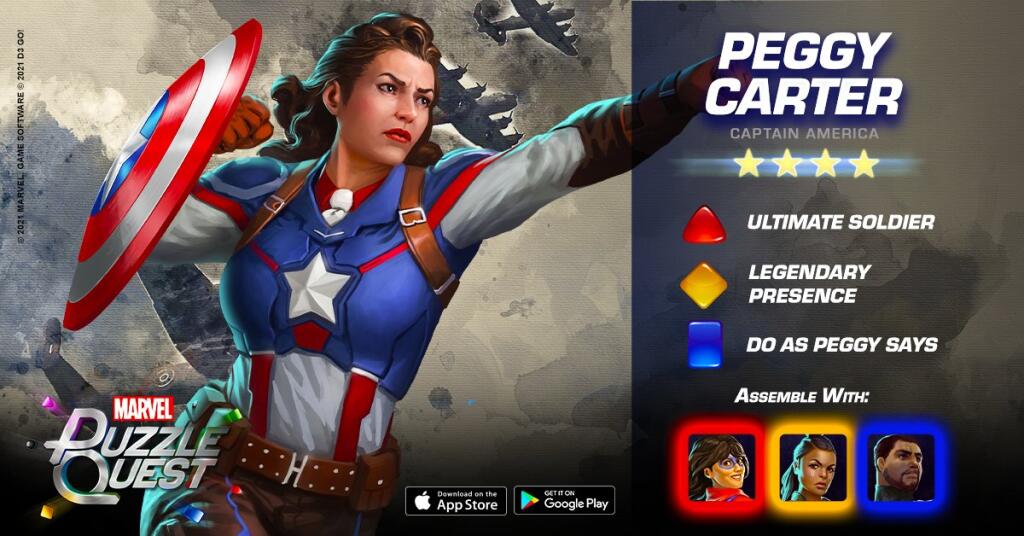 Peggy Carter turned Captain Peggy Carter is also given the star treatment. Free shards for the character–enough to acquire her for those that haven't yet rostered her–have already been given out and more are likely coming. After all, she was the first character designed just for the game, a note we delight in knowing while she will prominently feature in Disney+'s What If… series next month.
Above all, the developers have released something of a scavenger hunt infused trivia challenge to coincide with the return of the Gwen Prix storyline. Players will be tasked with answering questions and submitting their contact information (and answer) to an external site. Prizes include significant amounts of shards and Hero Points, based on the first clue's rewards.
That offline event will run through July 24th.
There's no word yet on whether or not fan-favourite event Movie Marathon, in which a series of hard stages based on prominent movie scenes are re-created, will return. One thing is for certain though: a new Sinister Six is looming large over the game.