Famed astronaut second in American Women series
The youngest American to go to space – and the first American woman – is now featured on a circulation quarter.
Dr. Sally Ride first went to space in 1983 aboard the Challenger as a mission specialist deploying satellites and controlling the robotic arm. After her second space flight, she aided in the investigation of the Challenger's 1986 disaster that killed seven astronauts, became a professor of physics, and opened an educational company.
Dr. Ride would receive numerous commendations including being inducted into the Astronaut Hall of Fame in 2003.
She's featured on the reverse, or tails, side of the coin, with the Mint giving this description:
"[The coin shows] Dr. Sally Ride next to a window on the space shuttle, inspired by her quote, "But when I wasn't working, I was usually at a window looking down at Earth." The inscription "E PLURIBUS UNUM" is intentionally positioned over the Earth next to America, indicating that out of all women in the United States, Dr. Ride was the first into space."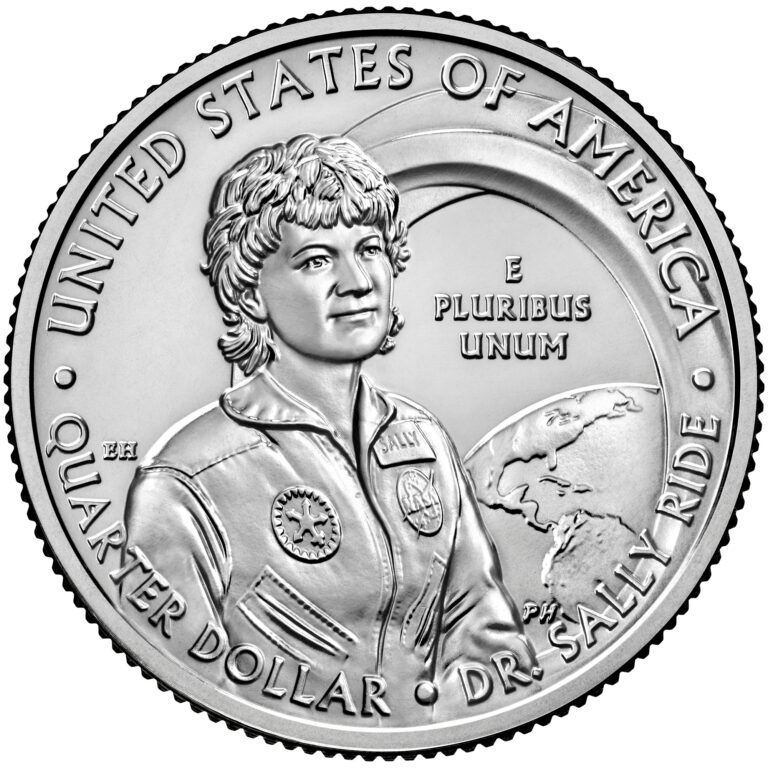 The US Mint is empowered by legislation to release up to five new circulation quarters a year through 2025 featuring women. Joining Dr. Sally Ride in 2022 are Maya Angelou, Wilma Mankiller, Nina Otero-Warren, and Anna May Wong.
Each coin in the series will feature a right-facing George Washington on the obverse, or heads, side of the coin. The sculpt was originally conceived in 1932 by notable sculptor Laura Gardin Fraser to commemorate the 200th anniversary of Washington's birth though it was passed over in favour of the now ubiquitous design.
IMAGES: US Mint