It won't be pay to win.
In Ninjala's latest update to fans the developers outlined their plans for in-app purchases, highlighting again that no Nintendo Switch Online membership will be required to play the game, before launching into the update.
The game won't be pay to win, the developers say, asserting that only a player's skill will determine their success in the game. Microtransactions appear to be largely cosmetic in nature once you've purchased the game's premium currency, Jala, from the eShop. As of now, 1000 Jala roughly corresponds to $10 USD, and it will take just shy of that to buy a "Ninjala Pass", affording you the opportunity to progress through tiers of challenges to earn prizes including more of that currency, on a seasonal basis. There was no word on how long individual seasons may last for at this time.
A specialty shop was shown offering a rotating selection of items that, again, appears to consist of costumes, with a comical bull outfit highlighted.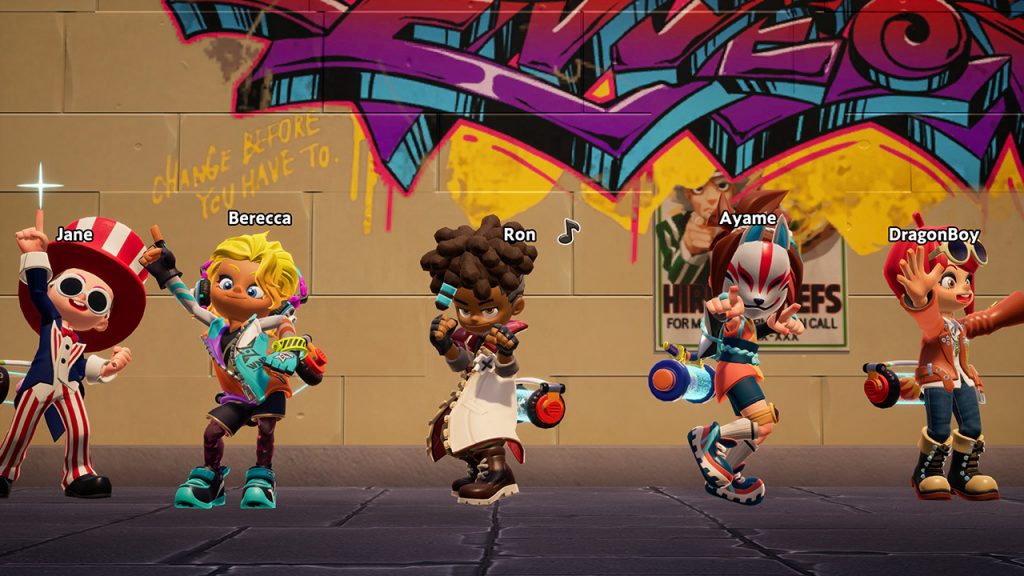 Ninjala's bubblegum theme will be on full display within their Gumball Machine "gacha" mechanic, wherein players will be able to receive gumballs to change their weapon's appearance, as well as an individual costume that will likely change with the in-game season.
Morishita-san, the game design lead, says players have no reason to fear about weapons being gated: All weapons will be available from the outset of the game, with the gumballs changing only their appearance, not offering buffs. He further cautioned players around putting too much stock into the gacha nature of the mechanic, telling us that these gumballs are consumable, meaning the change lasts for only one battle.
Both Jala and the game's rewards, Ninja Medals, can be used for rolls of the machine. Ninja Medals will be doled out as prizes for participating in online competition and will serve as the main currency for upgrading characters.
Finally, the developers noted that another beta test will be coming soon, as they make their final preparations for Ninjala's summer launch.
–