To the victor goes the narrative in stunning world premier trailer.
Advisory: The game featured in this story is as yet unrated but we expect it will be rated M by the ESRB. Discretion is advised.
After teasing gamers for months about a new Assassin's Creed, Ubisoft today announced its latest, Assassin's Creed Valhalla.
The cinematic trailer paints the Vikings as a ruthless blight upon England through its narration by King Alfred, while the Vikings are shown sparing non-combatants and engaging in otherwise peaceful leisure, a dichotomy of truth in history that is sure to be explored by the game at large.
In addition to frenzied Viking inspired combat–paired with the series' famous wrist blade–Ubisoft promises "epic raids" against Saxon longships, a deeper conversations / tactics system that will affect your world, and the creation of and frequent return to your own settlement.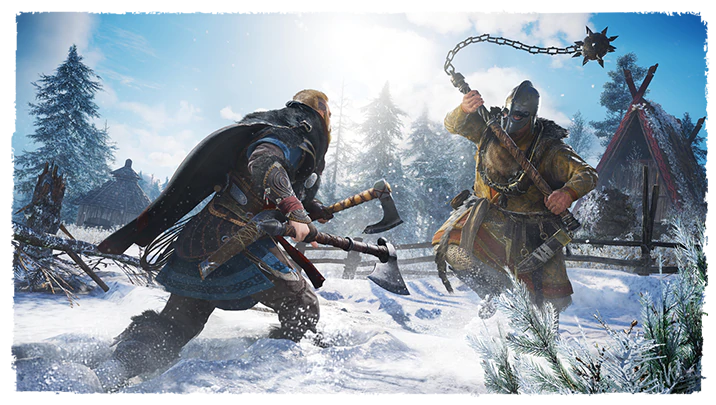 Speaking to Game Informer, director Ashraf Ismail revealed the game will span England and Norway, with major cities and small towns alike to discover and explore. Ismail also promoted the idea of dual wielding weapons, promising that virtually any combination of weapons–including a pair of shields if you so choose–adds a layer of depth to the combat that expands the systems of previous games.
Pre-orders will receive an exclusive bonus mission, The Way of the Berserker, when Assassin's Creed Valhalla arrives in Holiday 2020 on Xbox Series X, Xbox One, PS4, PS5, Stadia, PC, and the Uplay Store.