Paper puns run amok.
Paper thin. Unfolding plots. Paper Mario: The Origami King made two things clear in its debut trailer: the irreverent sense of humour and the explosive, colourful visuals the series is known for will return.
Mario seems to have new abilities, with the trailer highlighting his 1,000 Fold Arms ability–making him look like a fighter from ARMS–which can be used both in battle and to solve environmental puzzles. Mario also seems to have an ability to throw confetti though we don't know yet how that will factor into the game.
New friends and foes will join the lineup: Mario will be aided by Olivia as they attempt to free Princess Peach from the clutches of King Olly. Old allies–including, in this universe, Bowser–have also been showcased in the debut trailer.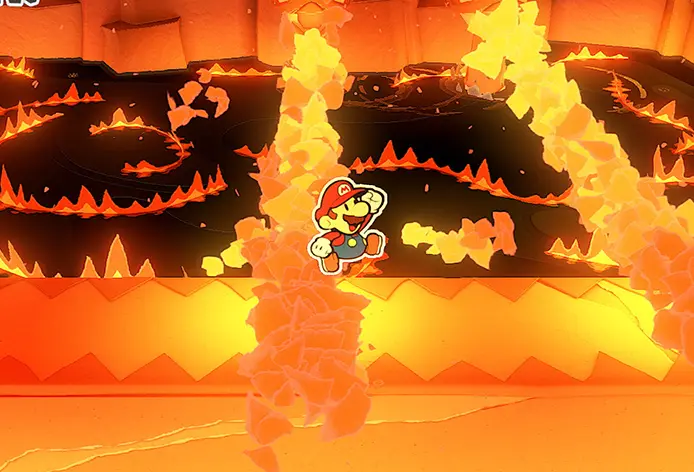 Additionally, there may well be some crossovers happening, as the trailer ends with something of a Metroid tease, though Nintendo didn't release further details. We reckon this might be an Amiibo tie-in though it's anyone's guess.
It's also unclear if the entry will be more action-adventure oriented, as recent Paper Mario games, or more in line with older RPG entries in both the Paper Mario and Mario & Luigi series.
Paper Mario: The Origami King comes to Switch on July 17, 2020.