Workarounds exist.
Sometimes, it may be necessary to play Steam games without an internet connection — whether it be poor internet connectivity, or you're on an airplane or just traveling in general. Luckily, Steam makes it pretty easy. Obviously, online-required games such as Team Fortress 2 or Counter-Strike: Global Offensive will not be playable with this method.
To get started, open your Steam client and click the Steam option on the top toolbar. Click the Go Offline… option.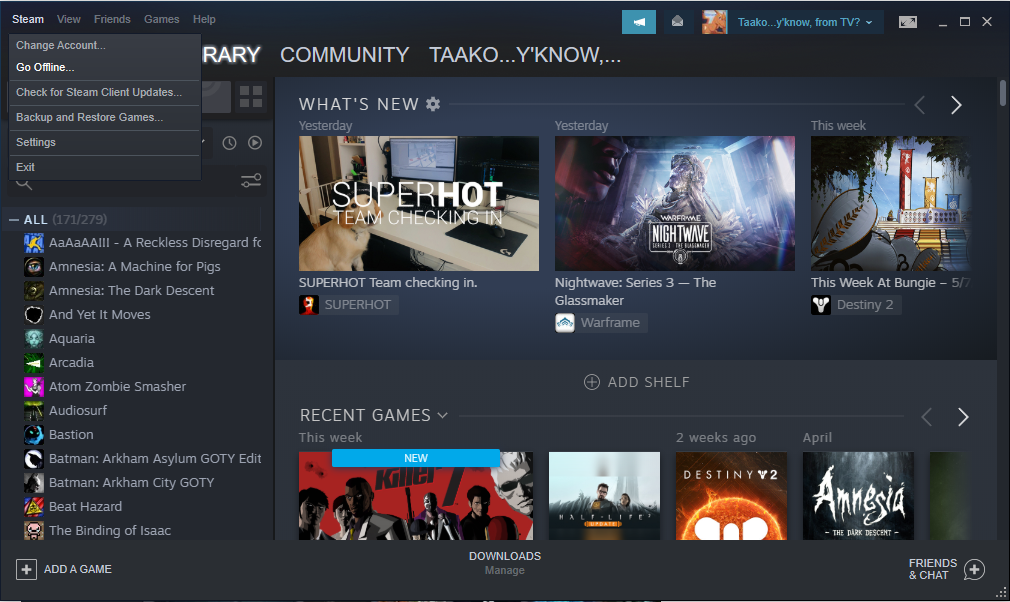 You will receive a small pop-up window. Select Restart in Offline Mode, and that's it! All games that are able to be played without internet connectivity will be available immediately.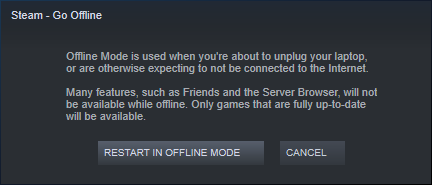 For some (but not all) games, you can even skip Steam altogether. To do this, navigate to where Steam stores your games. For example, my folder path is below: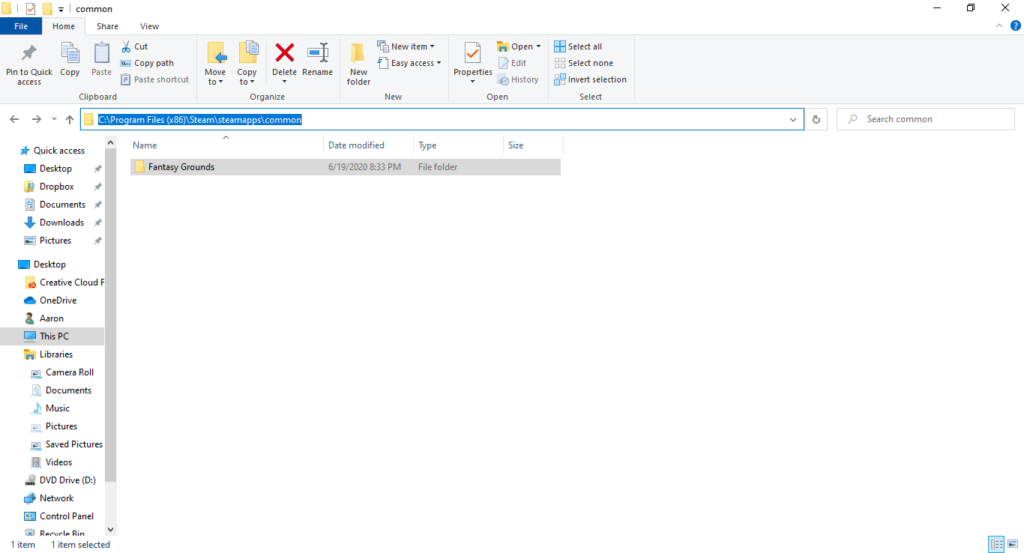 Simply select the folder you want (in this case Fantasy Grounds…as it's my only option…), and find the .exe files within.

The .exe name will vary based on the game, but will typically have "launcher" or the game name contained within. This method may not work for every game, but if your game is able to be playable offline, chances are it can bypass Steam. Happy playing!
–With files from Aaron Hudspeth and Evan McIntosh