More than looking pretty, good cable management can prevent major issues from popping up, and is an essential part of your build.
One of the most underlooked, yet vitally important aspects of building a PC is cable management. Sure, you could just put everything together and not worry about it, but there are a few reasons why this isn't always the best course of action.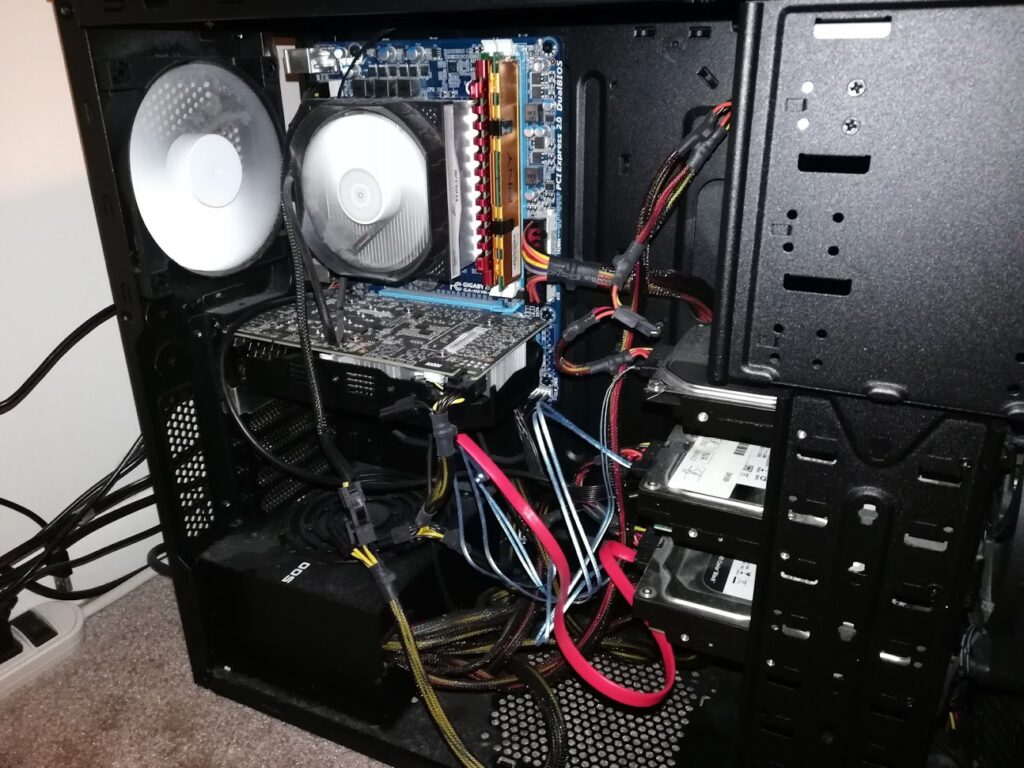 But why worry about something that most other people won't even see?
The answer's simple: Airflow.
See, in the picture above, there are fans up front bringing in fresh air, blowing it throughout the case. However, with the disgusting mess of cables in the way, the air is largely blocked, leading to higher temperatures.
Those higher temperatures could lead to catastrophic hardware failure, data loss, and even slow your computer down while it's working for you. Not cool.
Additionally, adding any new components (new hard drive, new fan, etc) will be much more difficult, as you would have to navigate around all the wires, trying not to pinch or otherwise damage them when installing.
So, what does good cable management look like?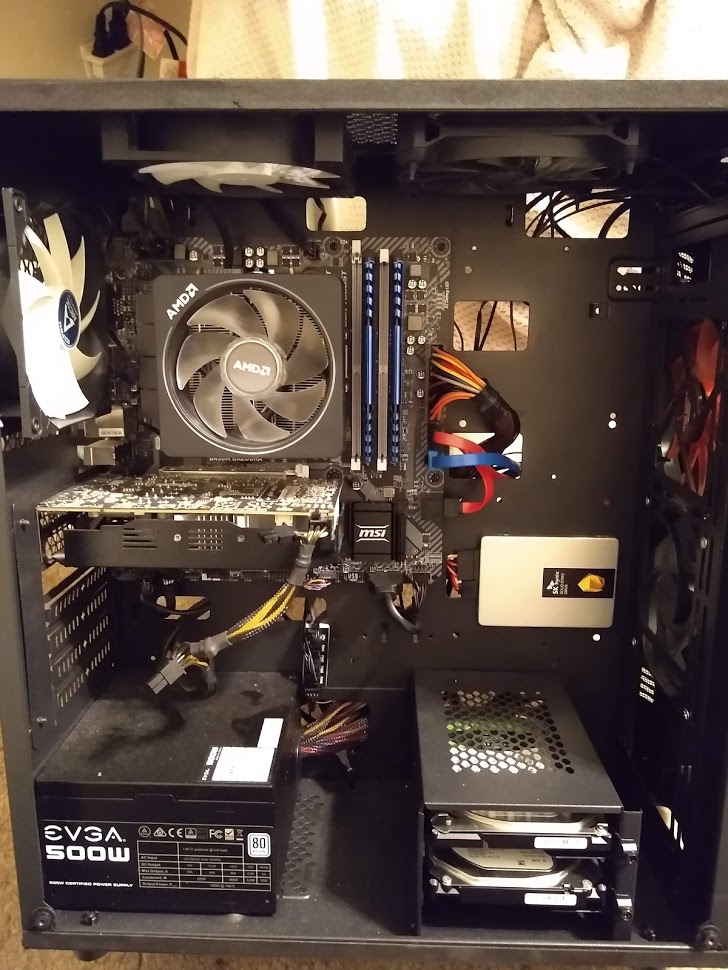 This is a stark difference.
All unnecessary cables have been tucked into the back of the case, and there are no stray cables floating around (aside from the graphics card cable, not much I can do about that!).
The front fans are able to efficiently draw in cool air, and the top and back fans are able to blow hot air out, with no cables in the way. This keeps the computer much cooler and, well, it just looks nicer. Again, nobody else (except for you fine readers!) will likely ever see any of this, but it is still worth doing. Now, how do you go about managing your cables? It's easy!

Every case has access holes cut into the side, and a space behind that. This allows you to snake the cables behind the motherboard and other parts of the case, and then thread them back through where needed. For example, you can see my huge power supply cable going into the back of the case, only to re-emerge near the middle, to provide motherboard power.
Without cable management, it would look a lot like the top picture — bad. The backside of the case will likely not look pretty, unless you have some velcro bands handy to wrangle the cables together. Whether you do or don't, this will not affect the performance of the computer, or the cooling capabilities.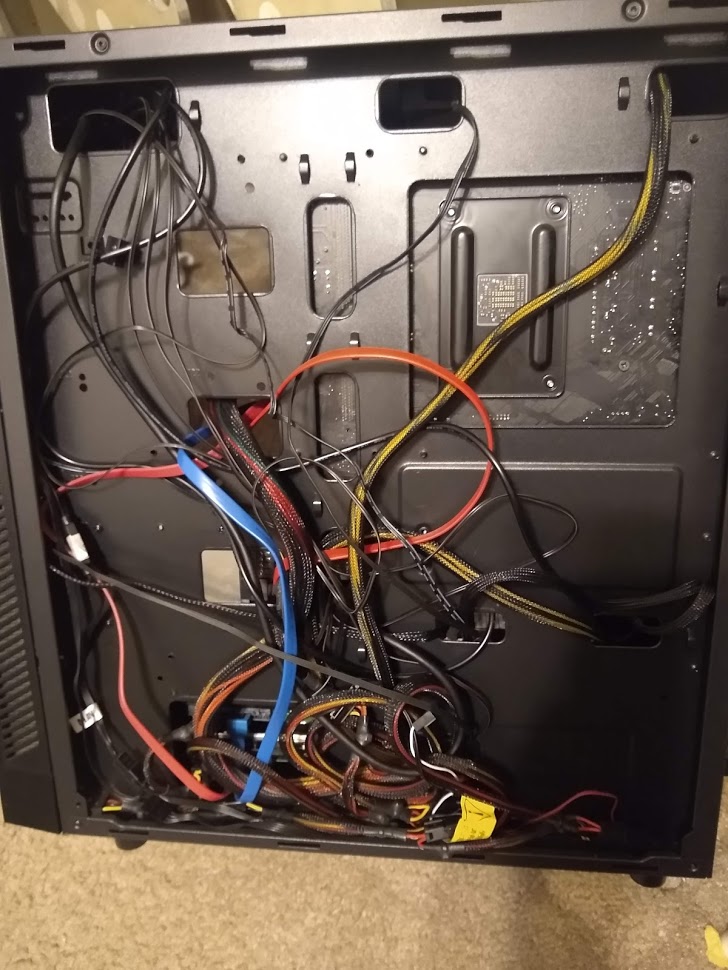 Of course, you can always go the extra mile and bundle those cables together and make it look even nicer, but it's more for peace of mind than anything else.
One word of warning though: do not use zip ties! They may be easy to work with and look nice, but if you ever need to undo cables or add more later, it is far too easy to accidentally snip a cable while cutting the zip tie off.
Some tips for managing cables:
Purchase a modular power supply to only use cables as necessary, further de-cluttering your case.
Invest in some good velcro tie-downs to bundle cables in the rear of your case.
Strategize cable routing based on your case cutouts — try and have as little of the cable showing up front as possible.
Keeping these tips in mind, it should be a snap to make your case look neat and tidy, while also keeping it cool!