Tiny form.
What's old is eventually new again.
SEGA recently announced the upcoming release of the Game Gear Micro, a surprise minification of its (in)famous portable game console, the Game Gear.
Slated to launch October 6th in Japan (no word on official US release date), the handheld will come in four variants, each featuring four different games. Clocking in at ~$50 each, that means you will need to spend $250 to get 16 Game Gear titles.
Huh?
If that weren't strange enough, SEGA is taking the Micro moniker very literally. The handheld measures roughly 3 inches wide by 1 inch high, with a miniscule 1.15 inch LCD screen. Worry not, a handy magnifying glass accessory is available!
This is absolutely not a joke.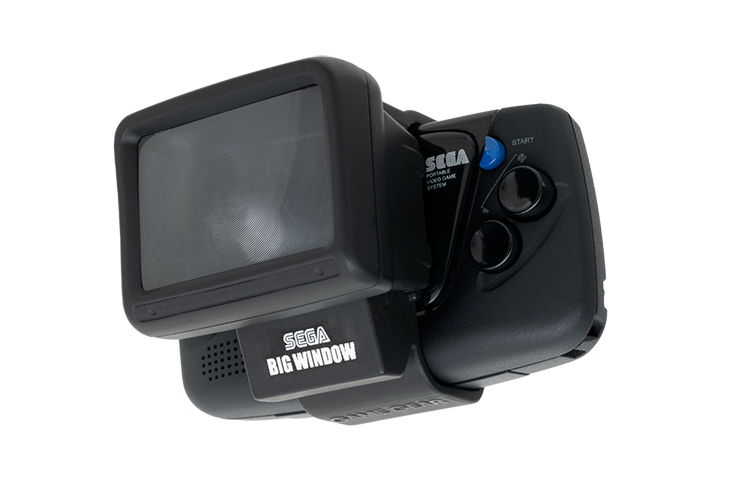 The games included on each variant are as follows:
Black model — Sonic the Hedgehog, Out Run, Puyo Puyo 2, Royal Stone
Blue model — Gunstar Heroes, Baku Baku Animal, Sonic Chaos, Sylvan Tales
Yellow model — Nazopuyo Aruru no Ru, Shining Force: The Sword of Hajya, Shining Force Gaiden: Ensei – Jashin no Kuni he, Shining Force Gaiden: Final Conflict
Red model — Columns, Megami Tensei Gaiden: Last Bible Special, The GG Shinobi, Revelations: The Demon Slayer
No word yet on whether they'll port the amazing Disney-owned Bonkers Wax Up or the awful Batman tie-in. One can dream.
Each unit is powered by 2 AAA batteries, or can be charged over USB. No word on if the battery life is as abysmal as the original (3 hours on 6 AA batteries?!).
We'll be watching this closely.