FFVII gets its second playable character.
A blockbuster reveal jolted viewers of the 2020 instalment of The Game Awards as Sephiroth descended from the heavens to wreak havoc on the Super Smash Bros universe.
The three minute debut trailer saw the iconic villain tear apart Galeem, one of the villains of the game, before fending off attacks from much of the rest of the cast. At one point, in what's sure to be an iconic and highly meme-able still, it appeared the fallen angel slayed Mario himself.
A final battle with Cloud Strife unfolds to end the trailer.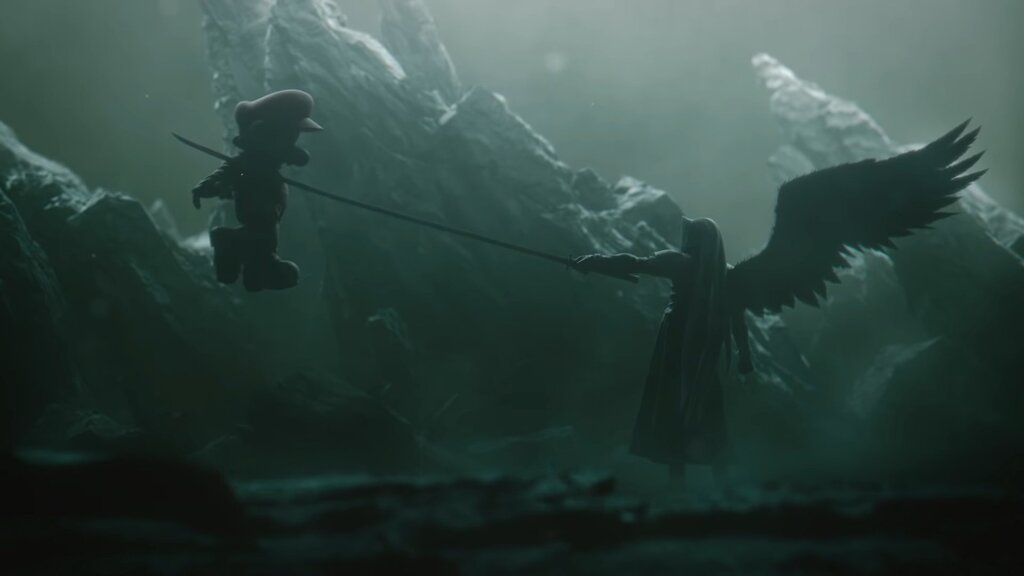 Gameplay footage interspersed with cutscenes showed off a character with long range attacks thanks to his swords, a skewering move not unlike Corrin's side special, a powerful reflector, and explosive specials.
The reveal is surprising for a number of reasons. For one, Smash Bros director Masahiro Sakurai has repeatedly mentioned that getting the rights for every past character to return in Ultimate was a Herculean effort that nearly didn't happen. It's quite likely that Cloud was one of the more difficult characters to acquire given the relationship Sakurai and Nintendo have with the other guests' respective creators and companies.
Cloud's inclusion came with a relative dearth of music compared to other guest fighters as well. It remains to be seen how much music will be included with this fighter though Sephiroth's equally iconic theme is a surefire lock.
Sakurai will detail Sephiroth's moveset and other related information in a video update on December 17th. Sephiroth is slated for release as part of Fighter's Pass 2 sometime this month and joins Min-Min and Minecraft's Steve and Alex. Three additional DLC fighters are expected by the end of March 2021.