Head's up!
In celebration of National Bobblehead Day, a host of new bobbleheads featuring political figures and athletes has been announced by the National Bobblehead Hall of Fame and Museum.
Athletes like legendary right fielder Hank Aaron and former Florida State Seminoles quarterback McKenzie Milton, known for being an early subject of non-fungible token (NFT) art, join civil rights icon John Lewis and current US Secretary of Transportation "Mayor Pete" Buttigieg.
Only one person is receiving the bobblehead treatment twice over: Canadian Prime Minister Justin Trudeau. One iteration will sport a beard – reflecting the PM's appearance throughout much of the first half of the COVID-19 pandemic – while the other will reflect the clean shaven PM the world is used to seeing and who returned during Trudeau's recent re-election campaign.
"We are excited to release these new bobbleheads of Canadian Prime Minister Justin Trudeau," National Bobblehead Hall of Fame and Museum co-founder and CEO Phil Sklar said. "We have continued to receive many requests for a bobblehead of Justin coming from both Canada and the United States and we think people will enjoy these."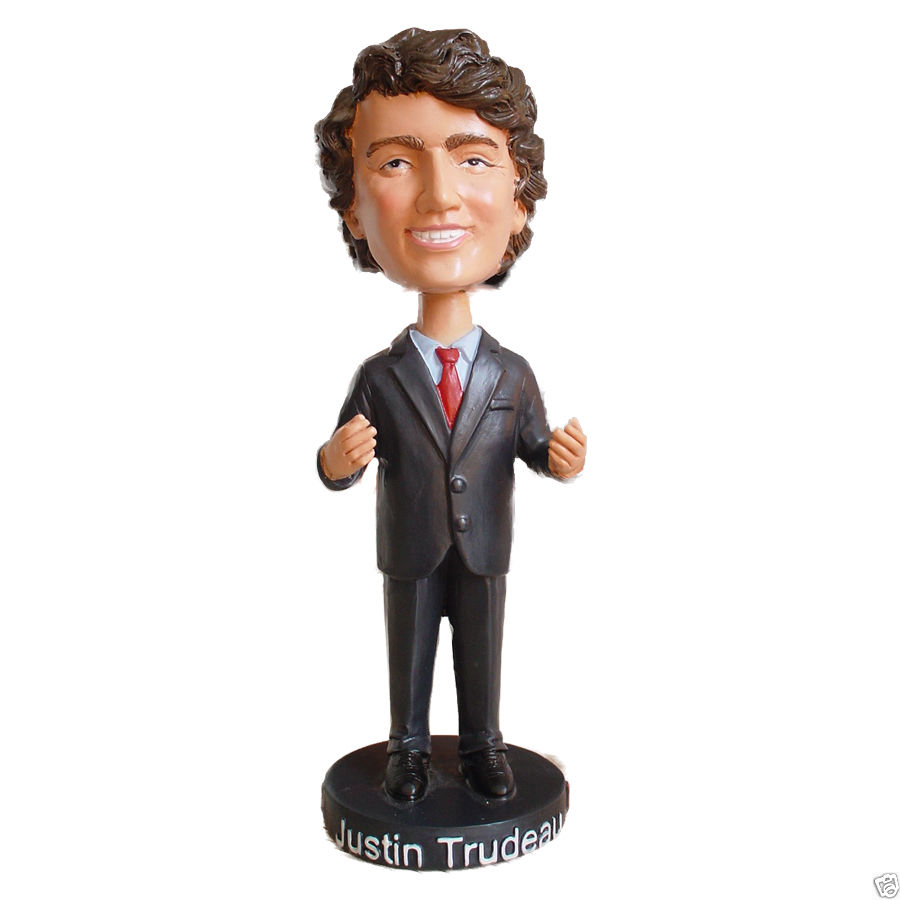 The museum anticipates a full release of the bobbleheads in May with individual bobbleheads retailing for $25 USD or a set for two at a slight discount of $45 USD. Only 2022 of each will be released making these a notable collectible for political types.
Trudeau bobbleheads have popped up sporadically over the years – such as the one seen in this 2017 piece in Macleans – but this marks the first major release of the popular politician in plasticine form.
While bobbleheads have existed in some form or another for a few centuries, they rose to prominence as collectibles in the 1960s as a way to promote athletes, and have since inspired numerous iterations including Funko.