Demographic shifts.
I'm used to having my Twitter feed flooded with gaming content, but nothing quite compared to the weeks leading up to the release of Animal Crossing: New Horizons. It seemed like everyone was interested in the game—longtime fans, people who had recently jumped on the wagon with New Leaf or Pocket Camp, intense gamers, casual gamers, and even a few people who had never picked up a game before but were willing to give this cute-looking life simulation game a try. Folks were even talking about it while they were playing other games on Twitch, and many were interested in broadcasting the development of their future island paradise.
The excitement remained even after the game officially came out, and for a while, I couldn't get away from Animal Crossing content–not that I wanted to! Thanks to the COVID-19 lockdown, more people than ever are playing video games: actor Elijah Wood visited a town to sell his turnips on the "stalk market", while New York State Representative Alexandria Ocasio-Cortez travelled to a few of her followers' towns to say hello. Everyone was playing Animal Crossing!
New Horizons was an undeniable hit, and many knew that even before it released. Prior to the game's launch, Twitch reached out to existing content creators as part of a community development program and asked them if they would want their streams to be featured on Twitch's front page on days surrounding the release. Some of these creators were planning on streaming New Horizons on release day, meaning that Twitch's feature gave New Horizons a huge bump in visibility. What we heard about this program echoed what we had seen from other Twitch initiatives aimed at expanding both their audience and their scope.
What makes something 'cozy'
Cozy" and "kawaii" streams are ones that usually focus on simulation games like Animal Crossing. They generally include cute visual overlays, relaxed or slow-paced progression, and a friendly atmosphere.
New Horizons is quite a bit different from the games that are common on Twitch. While other simulation games like The Sims and Stardew Valley receive some level of viewership, they've never been able to knock any of the heavy hitters off the most-watched list. New Horizons was the first game to do just that: on March 20, the game's launch, it had an average of 152,000 viewers, and it remained on the top 10 list of games with the most viewers for another month, beating out the likes of World of Warcraft and Final Fantasy VII Remake.
What does this mean for the future of streaming and content creation? Animal Crossing is leading the way when it comes to legitimizing other cute, cozy, and kawaii games on Twitch and Mixer. Traditionally, the most popular streaming games have been titles that feature competitive multiplayer action, particularly first-person shooters, MOBAs, and battle royale games. These are titles that are often aimed at straight male audiences, and many times men make up most of the community for these games.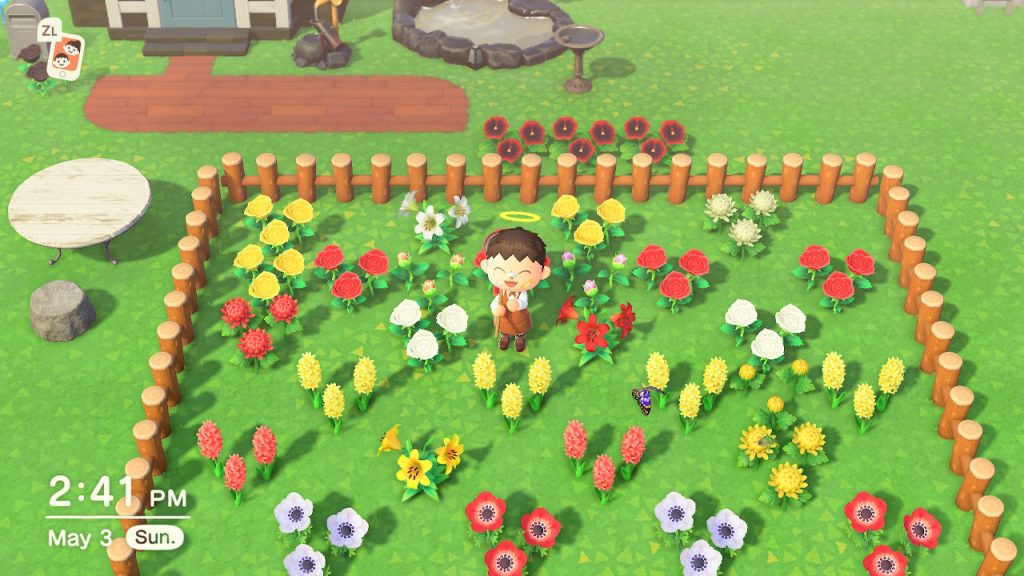 Cute, non-competitive games like Animal Crossing aren't taken as seriously, perhaps because Twitch streams are often as much a demonstration of skill or ability as they are a method of building a community. Animal Crossing, and similar titles like The Sims, have a majority female and queer fanbase. They are sometimes considered "games for girls" or "games for casual players," implying that the people who play Animal Crossing are not "real gamers" and that they wouldn't ever do something like stream on Twitch or participate in a "gaming community".
This is a common train of thought, unfortunately, but it was proven wrong by Animal Crossing's immediate popularity on Twitch. Thanks to the front-page features, a flood of viewers came in to watch New Horizons content, bolstering new and existing cute and cozy streamers with viewers and subscribers. Even streamers like Fareeha, who normally play competitive multiplayer games, were terraforming and decorating their towns, playing with friends (even more important during the days of COVID-19), villager hunting, or just taking it easy and fishing during long multiplayer queues. This introduced a ton of viewersto Animal Crossing, broadening the reach of an already-hyped game. Fareeha alone has 100k followers and averages a couple hundred viewers per stream.
"Animal Crossing is leading the way when it comes to legitimizing other cute, cozy, and kawaii games on Twitch and Mixer."
This encouragement of cute content is the first step in bolstering more diverse communities from different gaming backgrounds to use streaming sites like Twitch. Now that existing cozy content creators have an enlarged platform, they will continue to draw new viewers to streams, who may then turn into content creators themselves. This will help future versions of games like The Sims and Stardew Valley find their footing, as there is a lot of crossover between their and Animal Crossing's audiences. New Horizons has since dropped to #25 on the list of games with the most concurrent viewers.
This is likely because it doesn't have quite the infinite content and gameplay longevity of a game-as-service like Valorant or Apex Legends: once you've seen what New Horizons has to offer, there's no reason to see it again. However, its existence on the list for even a few months' time shows that these kinds of games have the potential to make a powerful impact.
The popularity of New Horizons as a streaming title also helps these games be taken seriously by the wider streaming community and gaming as a whole. Maybe New Horizons won't be the one to topple Valorant or League of Legends, but it's a big first step on the path to legitimacy for cozy games. The meteoric rise of Animal Crossing on Twitch–three months later, the game is still hitting a peak of 40,000 concurrent viewers–proves that you don't necessarily have to be a professional gamer or an aim god at multiplayer games to succeed as a streamer; instead, you can build a community on cute shared experiences in a game that's explicitly designed to be adorable. Twitch knows this well.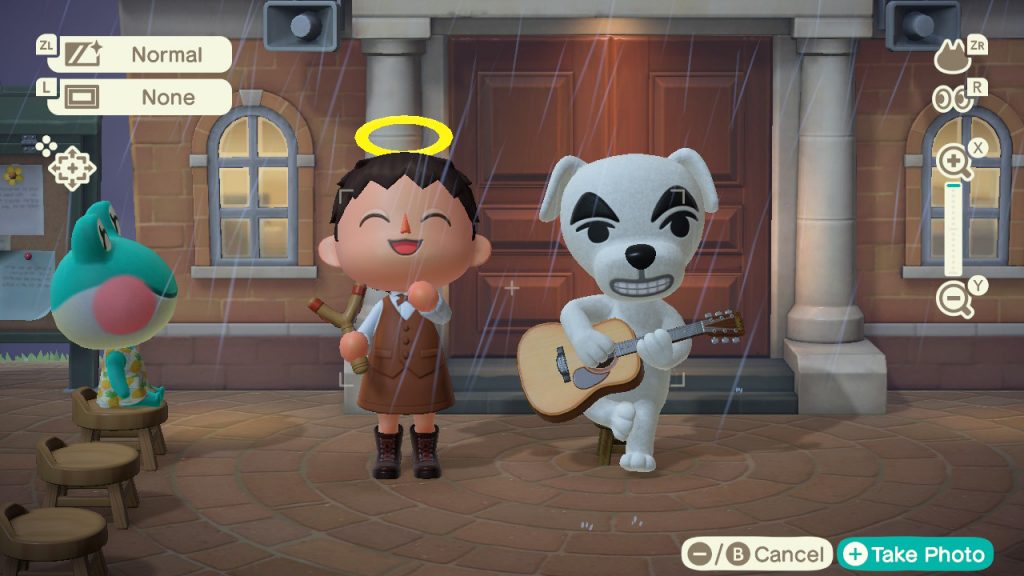 Seeing Animal Crossing: New Horizons continue to attract large crowds of viewers on Twitch gives me hope for the future of game streaming. Imagine a place that's welcoming to all kinds of games and gamers at every skill level. It would be a place that has a wide range of diverse content, both in terms of games and the people playing them. The kind of welcoming Animal Crossing community that has flourished on Twitter and Instagram for years could one day be a staple of streaming. I, for one, am very much looking forward to this future.
Emily Morrow is a freelance narrative designer and games journalist. If she's not playing games, writing about games, or thinking about games, she's probably asleep. She has written for Collegiate Starleague, GameSkinny, Videodame, and others. More of her writing can be found on Medium.
Images: Nintendo, captured by Aaron Hudspeth.