More options than you can shake a stick at. Seriously.
Dungeons & Dragons Fifth Edition is the most popular tabletop roleplaying game on the planet and it's probably not especially close. Between being owned by Hasbro, having a massive media/cultural presence, and the increased accessibility of the fifth edition, D&D is a juggernaut of tabletop gaming.
The ability to play online has been a massive boon to the game's popularity and has spawned many actual-play podcasts and live streams. As someone who's been playing the game for nearly a decade, I couldn't be happier. The game I love is getting new players who love it just as much as I do every day. But I want to talk about a moment a lot of people, myself included, have had: the moment where someone says "should we try something new?"
Not every story can be told with a medieval fantasy setting. Sometimes you need change to the genre or backdrop to tell your story. You might not really click with the ruleset of D&D: Some people want simpler rules while others want more expansive ones. That's the beauty of tabletop gaming; there's always something else to try.
So how do you go about selecting a new game?
It really depends on what kind of game you want to play, and especially what setting or tone you're looking for. Do you still want fantasy? Maybe you want to try a science fiction game? An urban fantasy story set in the modern day perhaps? There are literally thousands of options out there, most of which I haven't played (who has?), but I want to give you some recommendations for games that can help mix up your game night.
All of these games have digital versions available to buy and are compatible with online dice rollers.
Numenera
Starting off strong with this excellent game by Monte Cook Games, Numenera is set in a far-flung future Earth where magic and technology are almost indistinguishable. This crowdfunded game has a good mix of mechanics and flavor, with its elegant ruleset accompanying its fascinating and creative setting.
Character creation is very simple so you can get to playing very quickly. A large amount of the book consists of setting information and lore for you to use for making your own campaigns in The Ninth World.
Its Cyphers (small machines that produce one-off effects) are such a cool idea they actually named the system after them. It also comes with four short adventures in the book, which I consider a huge bonus in the book's favor.
Monster of the Week
If you've ever looked at shows like Supernatural or Buffy The Vampire Slayer and thought that that would make a sweet game, then I have some good news for you: Evil Hat Productions agreed!
You may recognize this Powered By The Apocalypse (PBTA) game from The Adventure Zone: Amnesty. You play as one of a variety of types of monster hunters chasing down clues and investigating mysteries that lead to a climactic battle with a powerful creature of folklore or some other supernatural force.
It's extremely story-based, with parts of the world being constructed as part of character creation and the PBTA system being light on actual rules and heavy on collaborative storytelling. It's easy to pick up and play as you can adapt your favorite episodes of urban fantasy shows into adventures and get going.

Scion: Second Edition
I was a big fan of Rick Riordan's Percy Jackson series when I was younger because I've always been way into world mythology. When I learned about this Onyx Path Publishing game, I was ecstatic.
In this game you play as the child of a god from one of ten different pantheons and fight the spawn of the evil Titans to keep the world safe. In a setting where all of the world's myths are true (even the contradictory ones), there is so much potential for interesting stories you can tell. You can adapt an already existing myth to a modern setting– something the game actively encourages–or come up with something completely original.
Admittedly, the layout of this book can be confusing at times, but the system is solid and easy to use once you've figured it out. I'm running it right now and having a blast.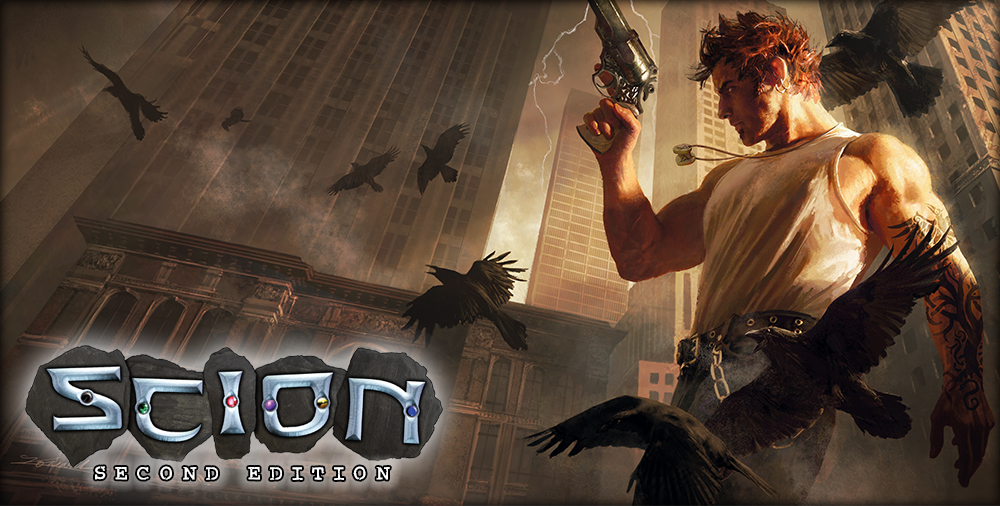 Atomic Robo
Based on the comic series of the same name, this Fate-powered system by Evil Hat Productions comes highly recommended for a lot of lighthearted sci-fi settings. The book comes with some amount of setting information but if you just like the system you can use it for a variety of different things. I have to admit I'm not super familiar with how Fate works, especially the ways to earn and spend Fate points, but this system comes highly recommended. Fate is a highly role playing-focused system that assumes the players don't want to roll a lot of dice, so if that sounds like something you'd enjoy, you'd be hard-pressed to find a better version of it than Atomic Robo.
You'll likely need to buy new dice for this game, though, as it uses special D6 dice for its rolls that don't have numbers but pluses, blanks, and minuses. There is an online dice roller for it you can find here.

Invisible Sun
If you're really looking to spend the big bucks, you might consider Invisible Sun by Monte Cook Games. The massive black cube that is the physical edition comes with literally everything you'll need to play the game, including spell cards, props, a cloth setting map, and much more. It is also perfectly playable with the digital version.
This is the definition of a premium product with a price to match. Mechanically it's fairly straightforward, requiring only D10s to play. Just be prepared to deal with a lot of Capitalized Proper Nouns when reading the system.
The setting is fascinating, inspired directly by the Surrealism movement, and the book's setting information is excellent for inspiring plot threads.
Character creation is the standout feature: You plan out character arcs as part of the process that your Game Master can use to write highly personalized adventures.
It also has an exciting feature called Development Mode for playing mini-sessions outside of normal game sessions for extra character development and story content. If you want to play a heavily story-based game with a supremely developed world and staggering production values, Invisible Sun might just be up your alley.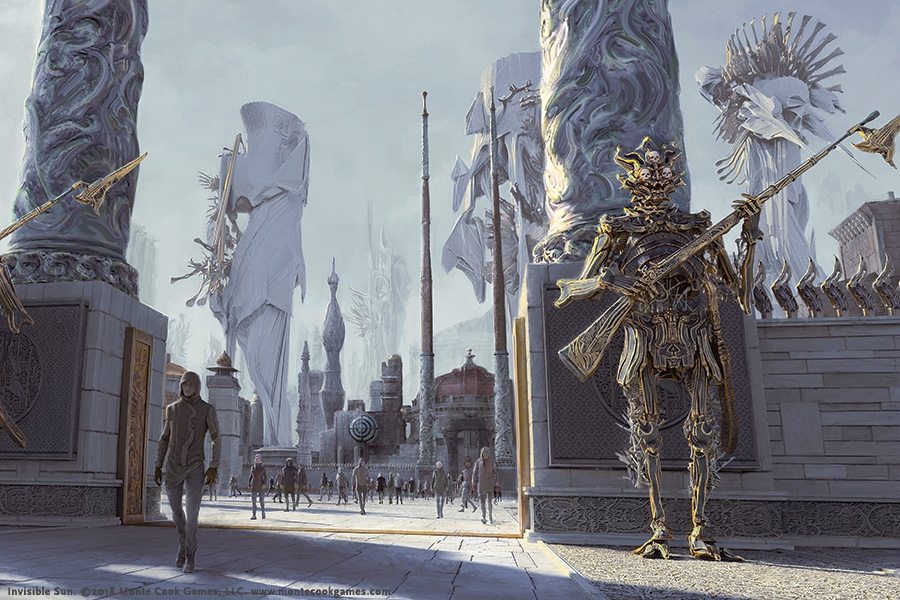 Now more than ever it is important to find some ways of having fun with other people. Thankfully, you have many options for things to do with one another. Tabletop games are wonderful because they're simultaneously social and creative hobbies that can teach you a lot about the people you're playing with, bringing you closer as a result. There's a massive world of them out there and these ones are my picks for games you should be trying.
Hylke Langhout has been writing about games since 2012 and believes in their artistic value and the social power of play. He plays both board games and videogames regularly and wants you to do so as well. You can find him on Twitter at @Gear12_Turbo and his WordPress blog.