It's time to face the hole!
In 2008 one of the great oddities of television aired: Hole in the Wall.
A brazen mix of giant, Styrofoam set pieces, skin tight suits, and water wasn't enough to save the show–though, like Napoleon, it would get a short lived revival not long later–despite it scratching a particular itch.
The show itself challenged individuals and, as each episode progressed, pairs and trios, to form various shapes with their bodies while the Styrofoam walls catapulted towards them. Make the shape correctly enough and players avoid a trip to the drink; fail to make the shape and you and a chunk of the wall would wind up in the water.
Block Spin scratches this particular itch of matching shapes with a cutout that's hurling towards you. Unlike the television show, the game provides the shapes for you, spinning them on their axis with either the arrows on your keyboard or by using your mouse, until the shape lines up. Success is short lived, of course, as new shapes and walls emerge for you to match up, with new levels awaiting at the end of every set.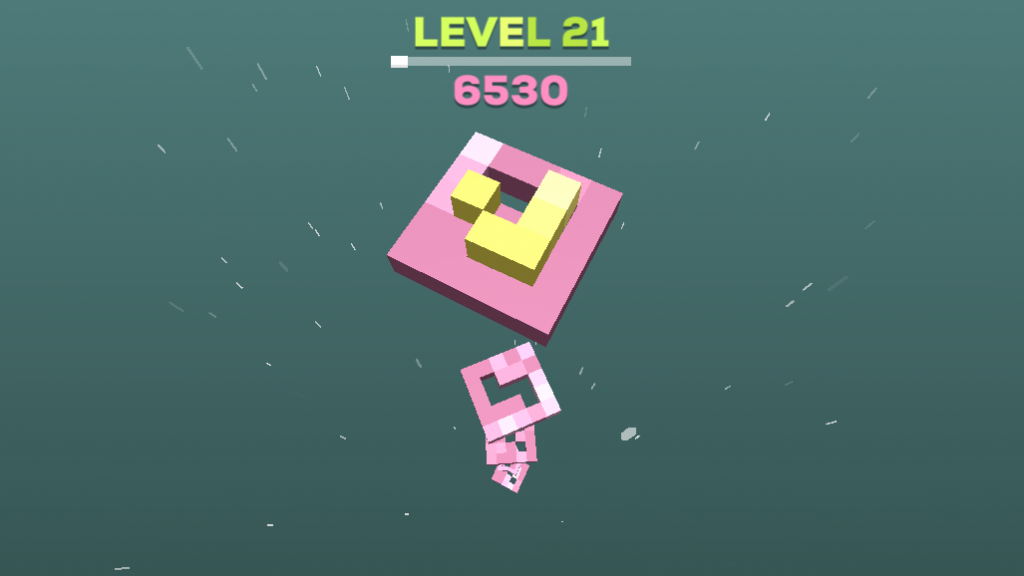 Much like in Hole in the Wall there's a little forgiveness for not being perfect, too, as landing imperfectly on a wall affords you a moment to panic adjust the shape and get it through, just as contestants could keep adjusting so long as they didn't break the Styrofoam or fall into the water. Take too long, though, and you need to reset the stage.
If this sounds at all like your jam than it probably is: the mathematical part of our brains liked this as a distraction for a few minutes, though to greater and lesser degrees.
Who played what:
Aaron: Tapped out after the seventh stage. High score: 6985.
Evan: Kept playing until the 30th stage before calling it quits. High score: 12235.
For those that never watched Hole in the Wall it might seem odd that we're seemingly praising the show. It took the idea of forcing odd shapes to be wedged through giant constructs and upped the stakes by creating a splash zone and, later, adding devious constructions where teams needed to climb atop one another or answer a trivia question with the shape they made, with incorrect answers bulldozing them into oblivion. Say what you will about the show but it got creative in its approaches to its simple conceit.
The problem with Block Spin is that it never truly expands on its repertoire or otherwise raises the stakes; if it does, after some 30 stages in, it happens entirely too slowly. Sure, there are some more difficult shapes that require a greater degree of rotation on their axis (if not greater dexterity) but they are few and far between the myriad sets of two horizontal lines, the semi-circles, and the 'H's and 'T's that make up much of what we saw. The impending walls of doom do start to spin, albeit slowly, and the colours pop off the screen, a slight graphical showcase between the ads.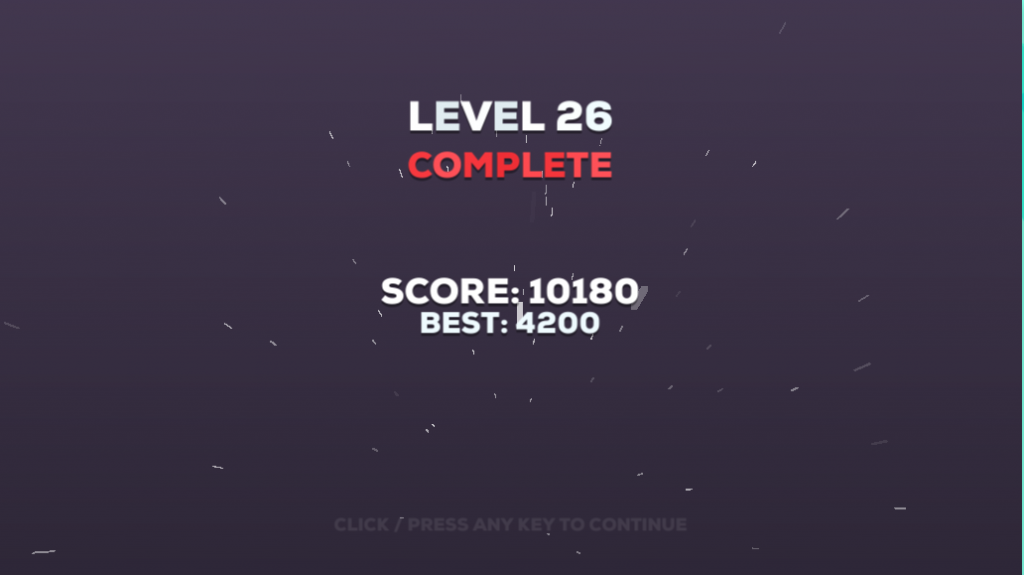 Oddly, the ads offer the only burst of sound, and playing an otherwise silent game to be interrupted every other stage takes this from being a perhaps acceptable screensaver experience to something of a half-baked oddity. It's by no means unplayable, and there is some high score chasing potential to be had here, but it most definitely requires the right mindset and no better alternatives.
Like the television show that came before Block Spin, there's nothing really wrong with a showcase of shape shifting packed between ads, though at the end of it all we're left wondering…what's the point?
You can play Block Spin here.