You've likely seen the term NFC (near-field communication) thrown around when talking about newer smartphones. But did you know it's also the tech behind products in the toys-to-life category, and, possibly even your debit card?
NFC is a technology that allows for communication between certain devices. How it works is actually quite simple: A special antenna in one device, say an Amiibo, is brought near another device with a special transmitter.
Using the Amiibo example, a Nintendo Switch emits a small amount of energy that is picked up by the Amiibo. In turn, the Amiibo will transmit a small amount of data to the Switch, which receives the data and interprets it. The same idea works for a number of applications — contactless payments such as Apple Pay or Android Pay, for instance, use the technology.
Indeed, Android devices jumped on to NFC early, using it instead of alternatives such as Bump to transfer information across devices, as those services connect through the Internet. NFC is a less energy intensive option than using Internet relays or Bluetooth and in some ways might be safer, though, like any technology exchanging data, can be spoofed, albeit at incredibly close ranges only.
Major Canadian banks, who issue debit cards with "tap" technology licensed through Interac, and phone manufacturers like Apple and Samsung guarantee the safety of their NFC applications. Interac Flash has been used in Canada for more than seven years for transactions up to $100, while Apple and Samsung promise no account details are ever given up, instead using encrypted information to confirm the payment.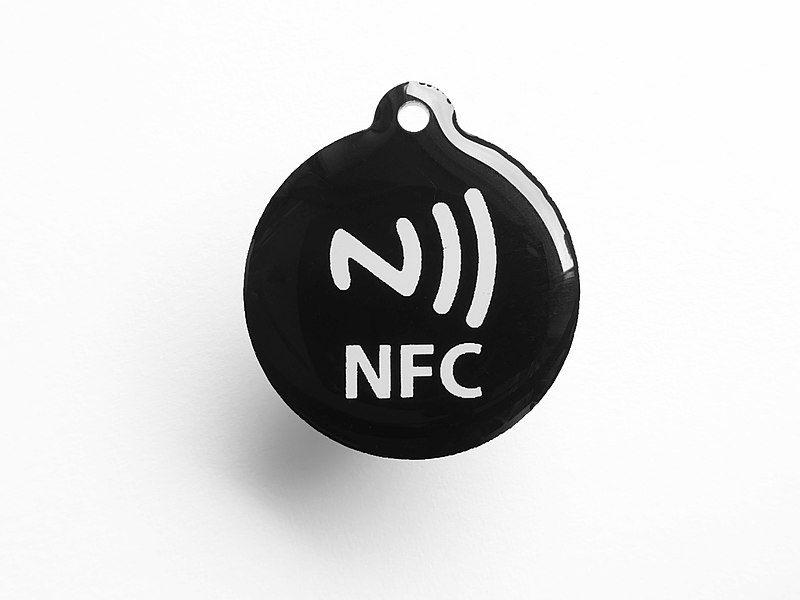 In cities like San Francisco and Ottawa you can even pay for your parking with NFC.
Companies like Adidas have played around with NFC, using it in shoes and soccer balls, though Adidas has already indicated it's looking intently at 5G technology as it rolls out.
It's even possible to purchase NFC tags–basically programmable stickers–that allow you to automatically perform a function, say, when you tap your phone to it. We've seen homes use NFC stickers visitors tap to access Wi-Fi and built into business cards that take us right to a specified LinkedIn page. If you're looking into using NFC tags we recommend this article on creative ways to use them.
You've probably used NFC already and don't even realize it! NFC is an adaptable technology that continues to see creative uses across a number of industries.
–with files from Evan McIntosh