Get educated with Pikachu and friends.
The Pokémon Company is continuing its focus on the youngest gamers by partnering with Simon & Schuster to release another two Pokémon Primers books this fall.
The first two books in the collection focused on the alphabet and counting. Each book is only 28 pages but they're packed with tabs that lift up to reveal new information along with pronunciation guides for uninitiated parents.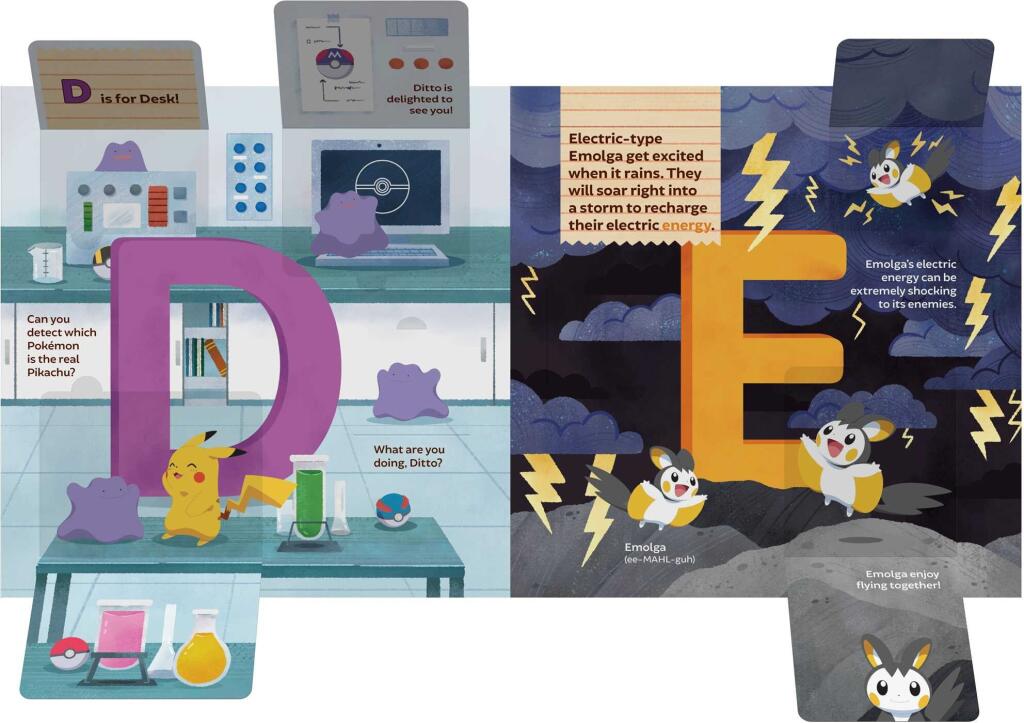 The next two entries aim to teach children shapes and colours by highlighting the creatures and unique technology found in the world of Pokémon. These later books appear to feature even more delightful scenes and Pokémon interactions within the artwork than the first two releases.
They should – these are relatively expensive board books with an MSRP of $17.99. They aren't expected to hit store shelves until October 26th.
This isn't Pokémon's only recent foray into targeting very young children. While the series has always been kid-focused, pre-school aged children have been especially targeted of late, as evidenced by the launch of Pokémon Kids TV.
The YouTube channel features content including classical music filled with the eponymous creatures, nursery rhymes, and, yes, even digital picture books.
The company took it a step further by releasing an app dedicated to encouraging kids to brush their teeth last year.
"Children can defeat the troublesome bacteria with skillful brushing to make the captive Pokémon appear. If kids brush their teeth well, they will be able to rescue the Pokémon. There are over 100 species of Pokémon to rescue, so kids will want to keep coming back to brush in order to complete their Pokédex."
Additionally, this past winter saw the debut of the Pokémon Kids Winter Fest, an online portal chock full of simple mini-games we noted was "another opportunity to share Pokémon with the next generation in an open, accessible, safe, and free way."
While these books are just another set of educational tools it's still interesting to see how The Pokémon Company has shifted its focus to even younger gamers in recent years.
Images: Simon & Schuster / The Pokémon Company