Starters galore!
This week Original Stitch, the makers of Pokémon Shirts, have announced they're rolling out a bunch of new design options for their polos, after first launching them less than a year ago.
The company started by unveiling new embroidery options for the polos. Unlike the shirts proper, much of the polo isn't customizable, with only limited places to integrate the blocky creature designs including over the pocket and along the bottom of both the front and back of the polo.
Each embroidery is an additional $5 to the base price.
Initially, only the original Kanto Pokémon were on offer, but Original Stich has added all the starters from future generations of the series into the lineup.
On the fabric front, four colours were available prior to this week–white, navy, pink, and blue–but the company has expanded its offerings to include grey, green, orange, and pale green.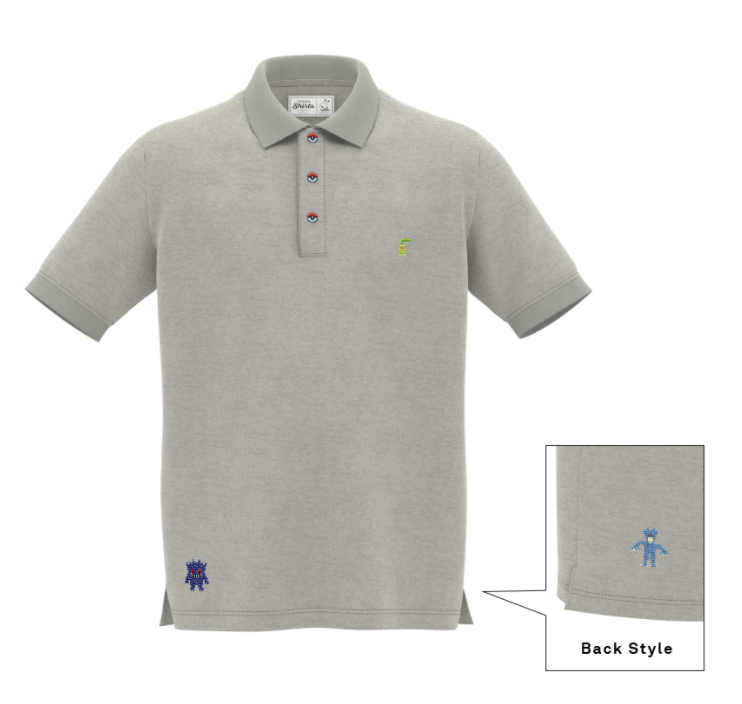 Buttons are another upsell target for the company which offers an array of standard button options on the polos. Swapping out standard colours for Pokeballs is a $7 upcharge the company has tried to make more enticing by adding Moon, Cherish, and Dive Ball variants for, alongside a limited edition 25th Anniversary design with a special tag on the bottom of the polo.
Original Stitch's designs aren't cheap, with shirts starting around $85 a pop, and as of now are only available in Japan, United States, Hong Kong, Taiwan, Singapore, Malaysia, Philippines, India, Indonesia, United Kingdom, Spain, Germany, Italy, France, Canada, Australia, and New Zealand.
Top Image: Original Stich / The Pokémon Company International