Get some gifts worth giving!
The holiday season may look a bit different this year but our 2021 holiday gift guide is here to help you find unique, innovative, and cool gifts for those you love. Our gift guide covers useful technology, wicked science kits, games and activities to play together, and the best games related merchandise and apparel we can find.
We created a gift guide unlike any other out there. This list of gift ideas for the holiday season is guaranteed to inspire curiosity, spark creativity, and help the recipient channel their need to learn and grow. Gift recommendations included in this list are perfect for collectors, STEM engaged students, chic geeks, the young at heart, and everyone in between.
Some notes:
These last minute gift ideas may not make it in time for Christmas depending on order dates: Both the USPS and Canada Post are facing delays.
Items off this list are available across the United States and Canada but we are choosing to highlight only one retailer, generally. We've avoided using Amazon, too, but many of the products can be found there.
Liftoff! does not use affiliate links or make any commissions from sales of products listed here.
SNUGGLE WITH THE COOLEST PLUSH
Gen IV Pokemon Plush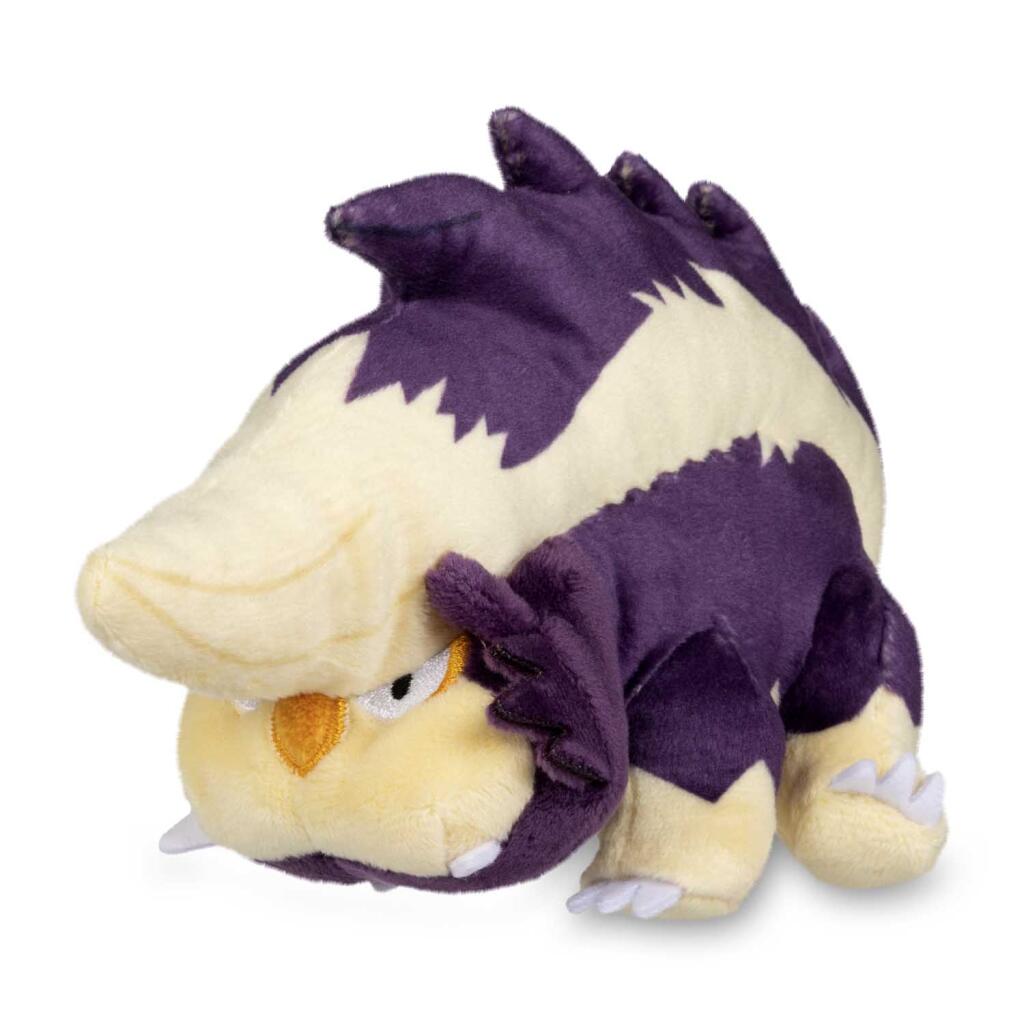 While there's regularly no shortage of awesome Pokemon merch available, the recent stocking of many Generation IV Pokemon plush – focusing on Diamond and Pearl's Sinnoh region – is a Pokemon master's dream. Snover, Stunky, Bronzong, and Chingling are just four of the 'mons that are oft overlooked and finally getting their chance in the spotlight.
Price: $14.99 – $16.99 CAD at the Pokemon Center
Shovel Knight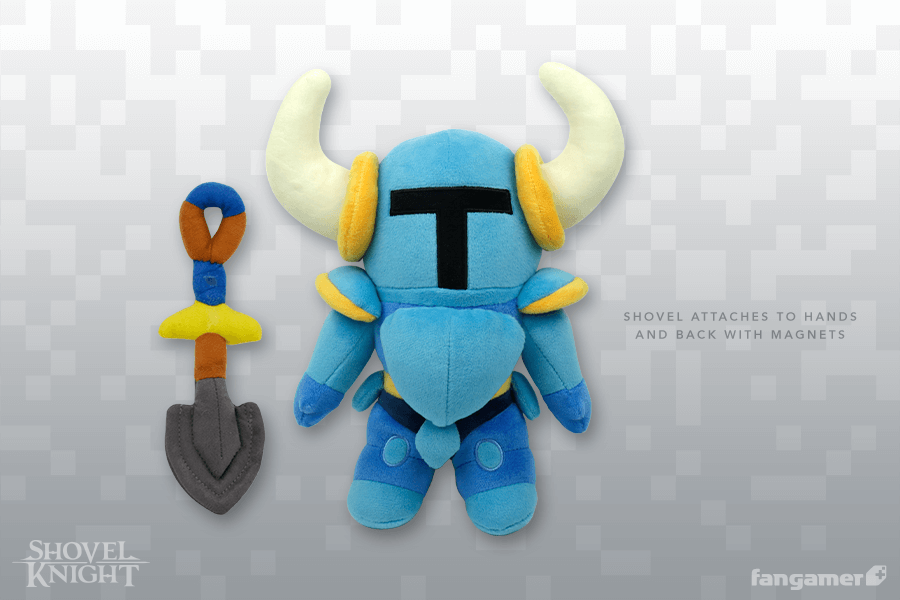 The ever popular indie game darling's best form may well just be this 10" plush. Immaculately designed with some of the cleanest lines in plush form you'll see, this little warrior comes with magnets to help equip his shovel for action poses.
Price: $29 USD at Fangamer
Plush Organs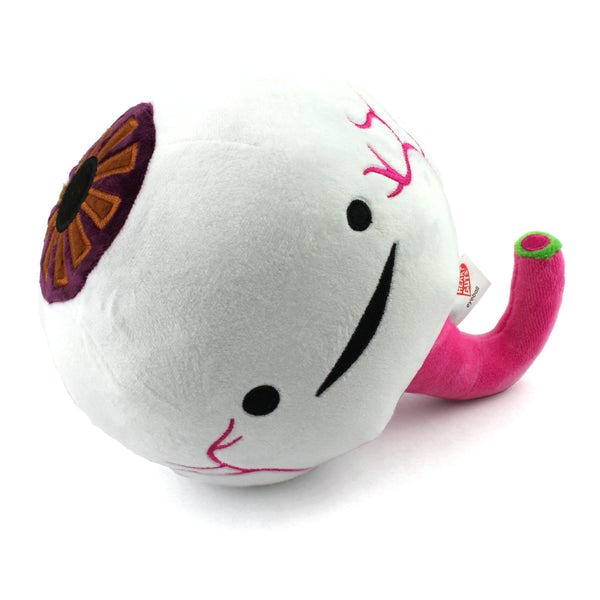 For the biology loving geek, these adorable organ and gland plushies represent most any part of anatomy you could want, with new designs coming all the time. We're particularly fond of the inner ear plush and we're eagerly awaiting more eye plushies with various iris colours.
Price: $19.99 from the I Heart Guts store
Shark
IKEA's massive 39.25" shark is the largest on the list and no assembly is required (phew). The trade off in size comes with relatively minor detailing compared to the others on this list – it's largely a big blue and white blob with fins and facial details – but for the future underwater explorer or current Shark Week fanatic this is an excellent addition to their collection.
Price: $17.99 USD at IKEA
Among Us Crewmates
Absolutely no Impostors here! There's only place to buy official Among Us plush despite countless knockoffs and these ones hold the developer's stamp of approval. Coming in an astonishing array of colours, these crewmates consistently sell-out quickly, a fair representation of Among Us' dominance in gaming over the past two years.
Price: $30 USD at Inner Sloth store
Yoshi Build-A-Bear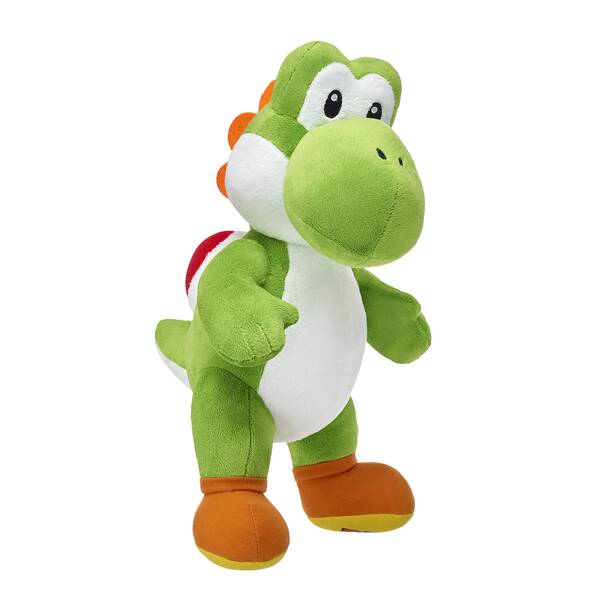 While Build-A-Bear is known for its customizations, their Yoshi plush doesn't come with all the bells and whistles you may be accustomed to. There's no option to buy Yoshi unstuffed to fill at the store nor is there any option for scents or sounds to be added (despite Bowser having a sound card option). But Mario's adorable and loving dinosaur sidekick has always proven that simplicity rules and this 16" version is no exception. Yoshi!
Price: $30 USD at Build-A-Bear
Scientists and Philosophers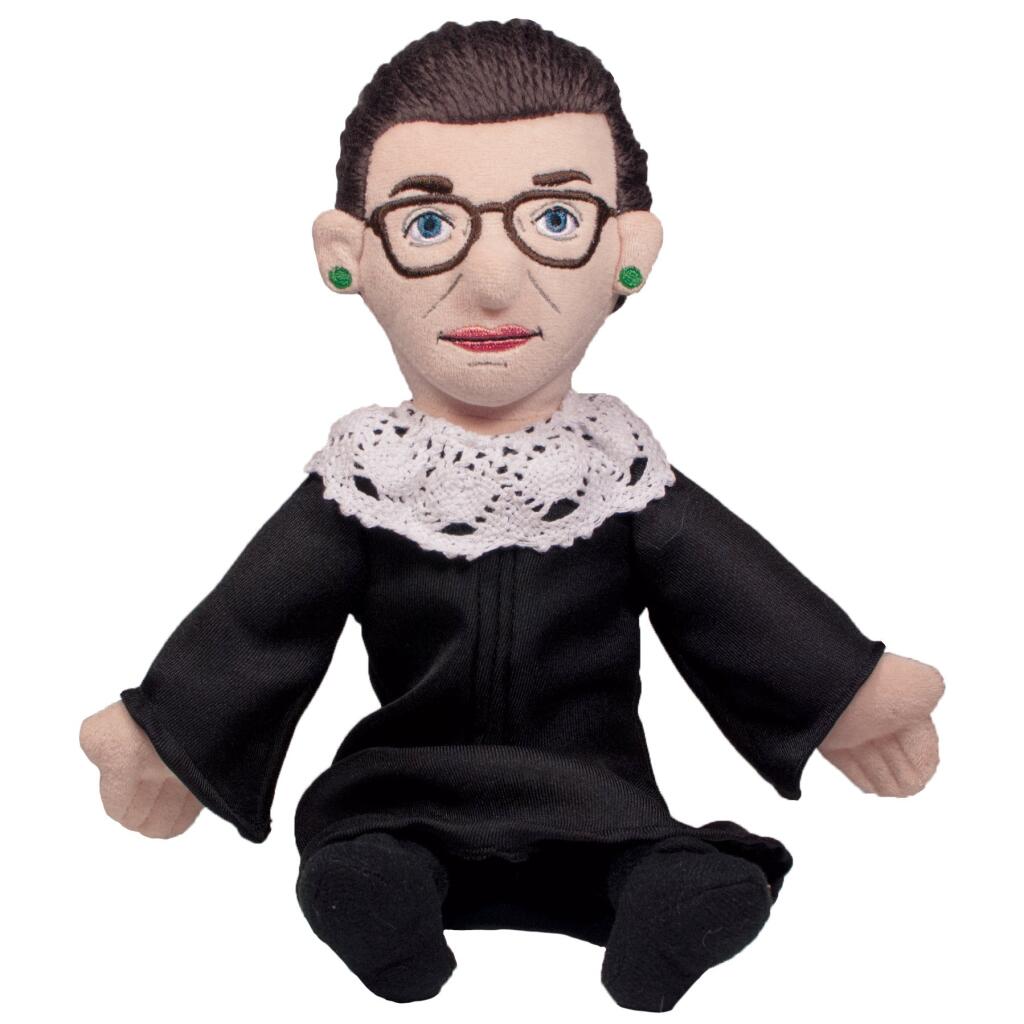 Mildly disconcerting as these roughly 12" plush dolls are, we can't get plush Charles Darwin out of our minds. The beard. The stare. The attire. All of it perfection. And then the thought of buying a whole collection featuring the likes of Marie Curie and Albert Einstein struck us – buying three gives a tidy little discount – and we were reeled in. If scientists aren't your forte there are other historical figures of lesser esteem…guys like Washington (who?) or Mozart (double who?) are also available.
Price: $21.95 USD at The Unemployed Philosophers Guild
GET UP, GET MOVING
Banjo-Kazooie Classic Cover Jigsaw Puzzle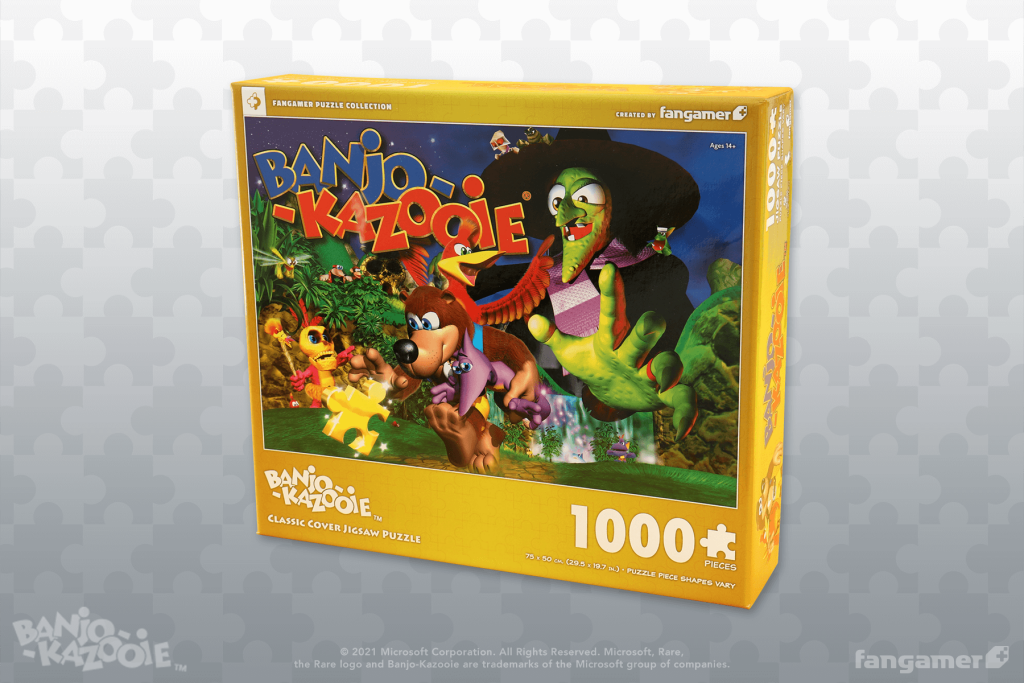 Collecting puzzle pieces has always been part of the BK experience. But actually assembling those pieces into a high quality puzzle is a novel enough concept – and it's sure to delight those who grew up in the N64 era or those who have fallen for new takes such as Yooka-Laylee.
Price: $26 USD at Fangamer
NERF Elite 2.0 Flipshots Flip-8 Blaster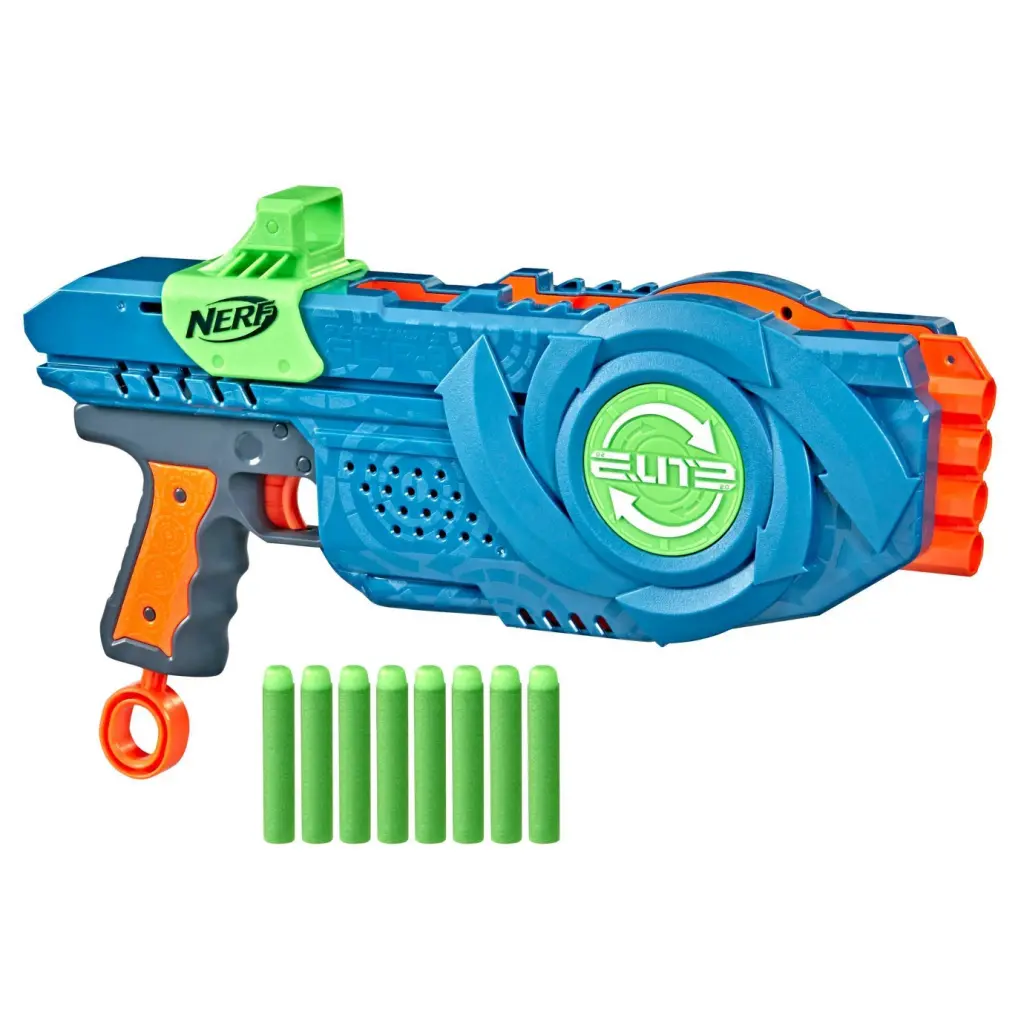 NERF has had a great year of experimenting with its designs and colour palettes that's frankly been missing in recent years. Their new Flipshots line oozes 90s nostalgia in both colour and gimmick…and for the most part the guns work as advertised. The idea is simple: there are four, eight, or 16 barrels facing out, and with the pull of a release they flip over revealing a second arsenal. It feels good to pull it off but NERF fans will tell you the Flip-16 is the weakest of the bunch with strange ergonomics and a shoddy build quality. Its smaller Flip-8 and bigger Flip-32 brothers, however, feel unique and well made, and both play differently than anything else on the market.
Price: $16.29 USD at Target
Trail Cam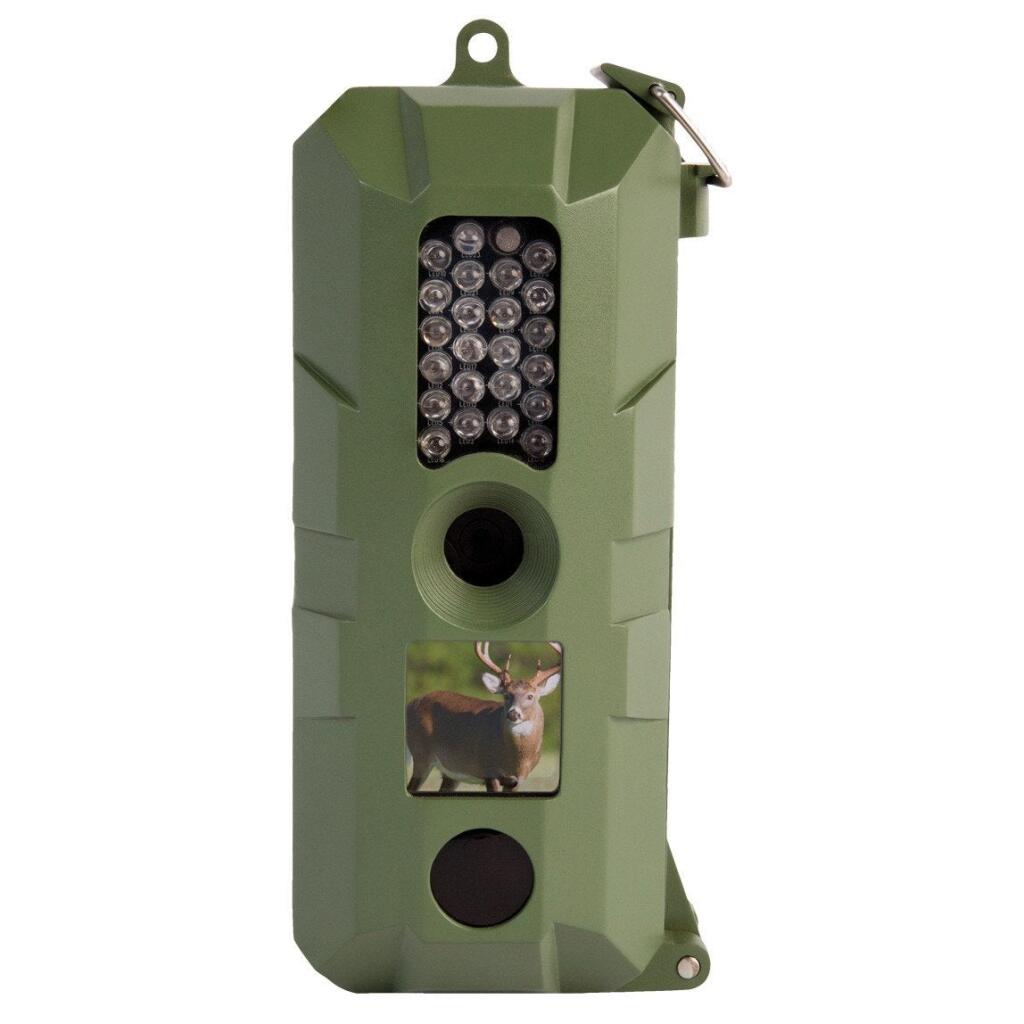 Trail cameras in general make for interesting gifts to encourage an appreciation of nature and launch curiosity about the ecosystem surrounding our homes. Trail cams come in a variety of sizes and build qualities but we recommend Bresser's 5 Megapixel cam as an entry into the space. It's durable, the camera is decent, and it picks up animal visitors from a wide field of view.
Price: $49.99 USD at Explore Scientific
LEGO Art Sets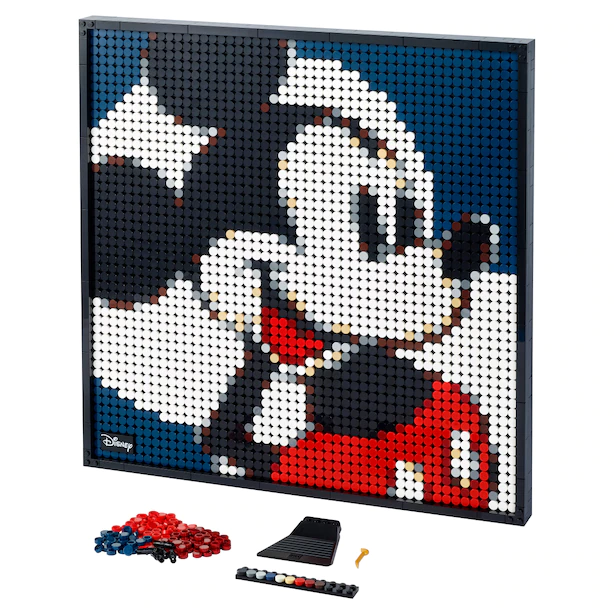 One of the more interesting things LEGO has done in recent memory is create their Art line – effectively challenging builders to create one of a few wall-worthy displays per set. The Mickey Mouse set can build both the titular mouse and Minnie while the Iron Man inspired set allows you to build any of his MARK III, HULKBUSTER MARK I or the MARK LXXXV armours. Each set also comes with a podcast/soundtrack of sorts to inspire the build.
Price: $149.99 CAD at Chapters
Throw Throw Burrito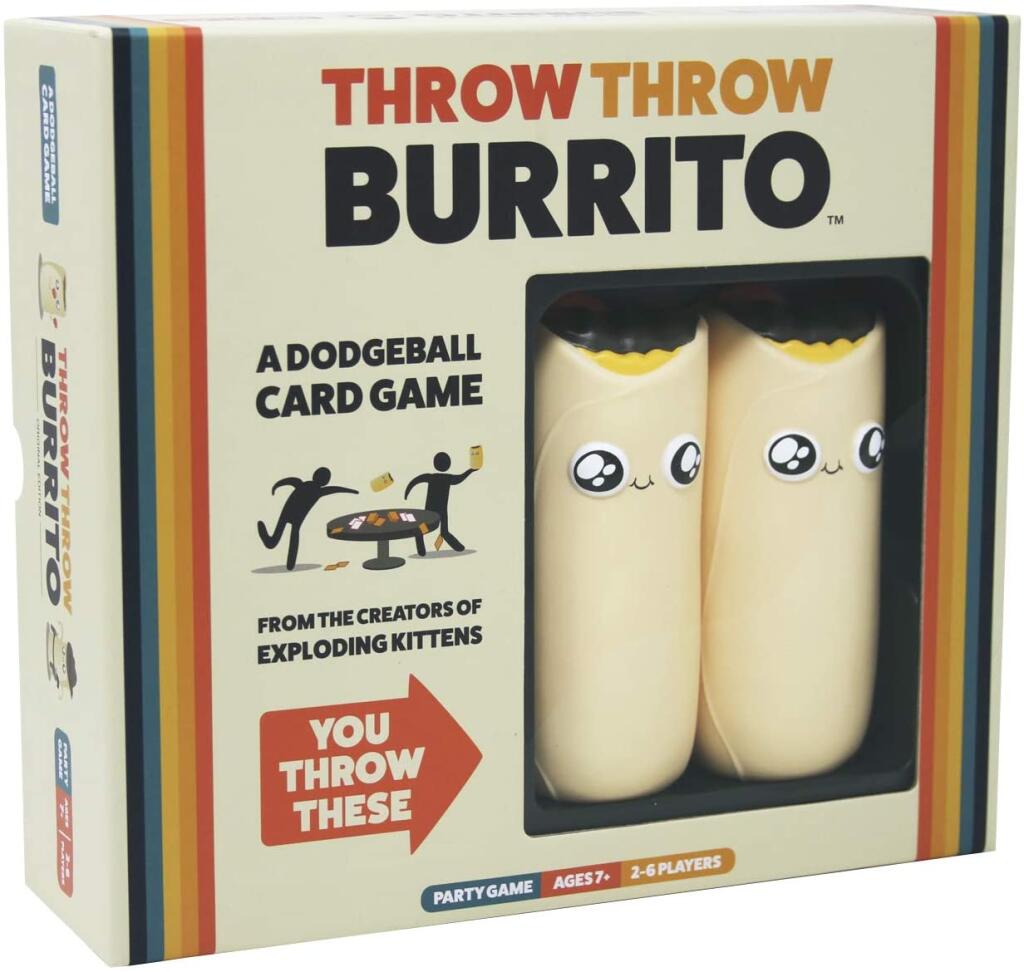 This tabletop experience bills itself as a combination of a card game and dodgeball which is sort of true. We prefer thinking of it as a fast-paced blitz game in which matching sets are sought. The best players are masters at controlling their decks and hands while the dodgeball aspect – in which certain matching sets trigger throwing stuffed burritos around – serve as the Mario Kart-esque modifier that weaker players can use to equalize the playing field. However you describe it, we love playing Throw Throw Burrito because it moves fast and leaves little time to think.
Price: $39.99 at Playful Minds
Foosketball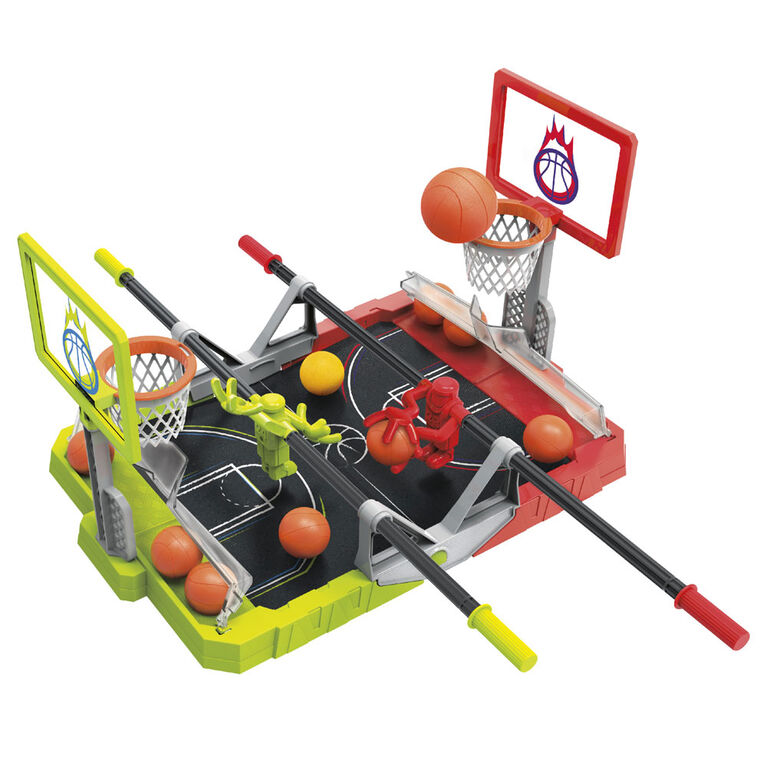 Hasbro has hidden a devilishly complex game – and one that's easy to assemble no less – under a layer of marketing that would make one believe this is a poor man's foosball with basketball inspirations. Instead, it's a frantic affair flicking wrists in an effort to score five points, and it can lead to heated exchanges and daring acts, exaggerated spins of the handle, and maybe even appropriate trash talk.
Price: $24.67 CAD at Toys 'R Us
TECH ESSENTIALS
Raspberry Pi Zero 2 W
What can you get for $15? Not much – except in the case of the new Raspberry Pi Zero 2 W (say that five times fast!). This little computer is about the size of a stick of gum, but is surprisingly powerful for the cost and price. With enough power for a nearly endless array of projects (tech director Aaron Hudspeth made a miniature arcade machine!), along with Bluetooth and Wi-Fi capabilities, this is definitely worth the $15 investment. A note – buying a basic kit with all the necessary cords is highly recommended, though it doubles the price to $32.95.
Price: $15 to $54.95 USD at Canakit
Sephiroth Melody Clock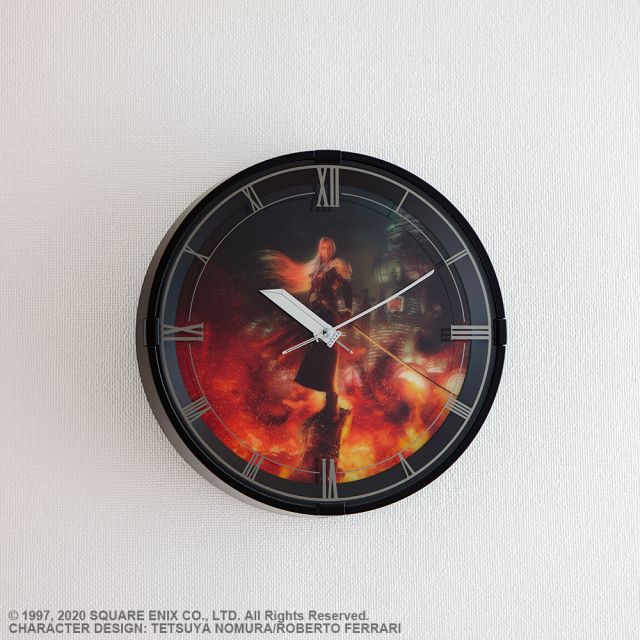 For the Final Fantasy fan in your life (maybe it's you!) – a strikingly unique wall clock featuring exclusive Final Fantasy VII Remake artwork of Sephiroth, equipped with a light sensor that illuminates the face when the room darkens. The clock also plays music at the top of each hour, and is decked out with fine details from the game — the hour hand is Sephiroth's Masamune, and the minute hand is Cloud's Buster Sword! A variation featuring artwork of Cloud is also available.
Price: $129.99 USD at Square Online Store
Teenage Engineering MegaMan Synthesizer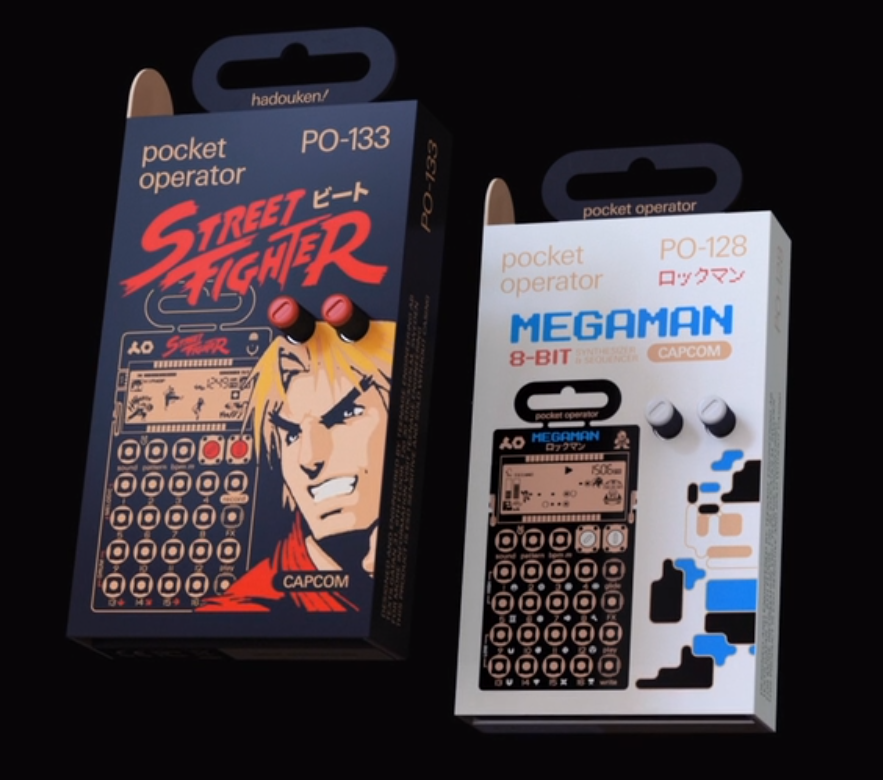 For the musically inclined, Teenage Engineering's sequencer and samplers are wonderful tools for creating new tunes. The Capcom editions–themed around Street Fighter and Mega Man–include soundtracks and samples from the respective games, while allowing up to 40 seconds of sampling, with a built-in microphone for that purpose, too.
Price: $89 USD at Teenage Engineering
Gravity Bugs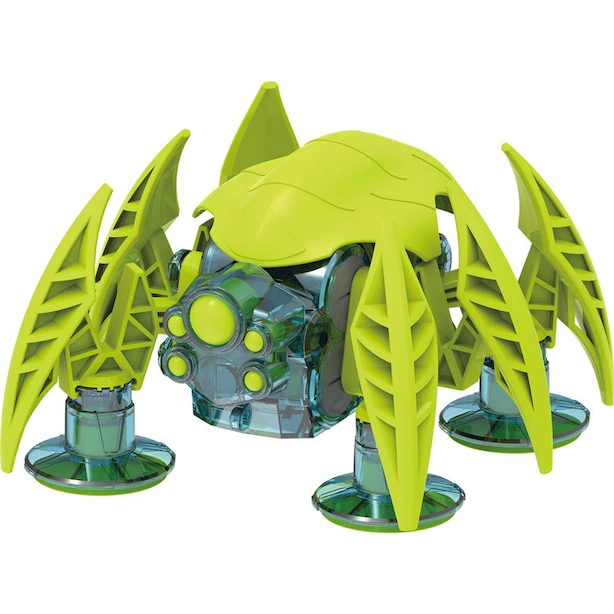 A robot that climbs the walls?! It's true – these Gravity Bugs are equipped with suction cup feet, which allow them to climb vertically up windows and slick surfaces (drywall likely won't work). You even get to build them yourself, while learning about the basics of mechanical engineering along the way.
Price: $27.99 at Indigo
Sphero Specdrums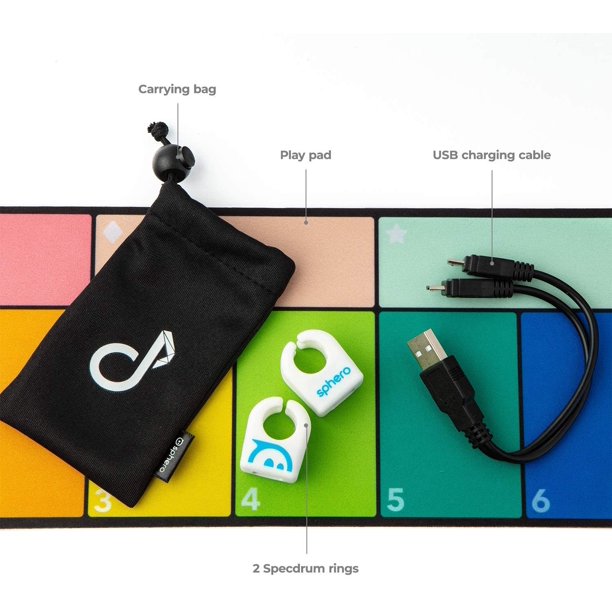 Want to produce cool beats but don't have space for a drumset? Try the Sphero Specdrums on for size! Consisting of 2 small sensors that attach to your fingers and a color coded mat (though the sensors can be tapped on anything), these gadgets connect wirelessly to a phone app and allow you to create endless music. The best part? You can even export your creations to other music software (GarageBand, Ableton, etc) and continue working there.
Price: $53.88 at Walmart
256GB microSD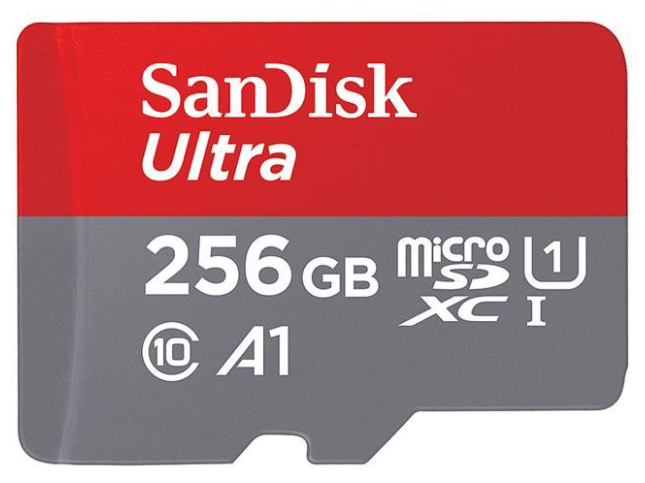 There's no shortage of things to do with a microSD card but perhaps the most relevant use is to store your never ending collection of amazing Nintendo Switch games like Animal Crossing: New Horizons, Pokemon Sword and Shield, or Super Smash Bros Ultimate. SanDisk partnered with Nintendo to create officially licensed Switch microSD cards but any old one will do. This storage solution can't be beat.
Price: $33.49 at Newegg
CLOTHING
Espeon and Umbreon Face Masks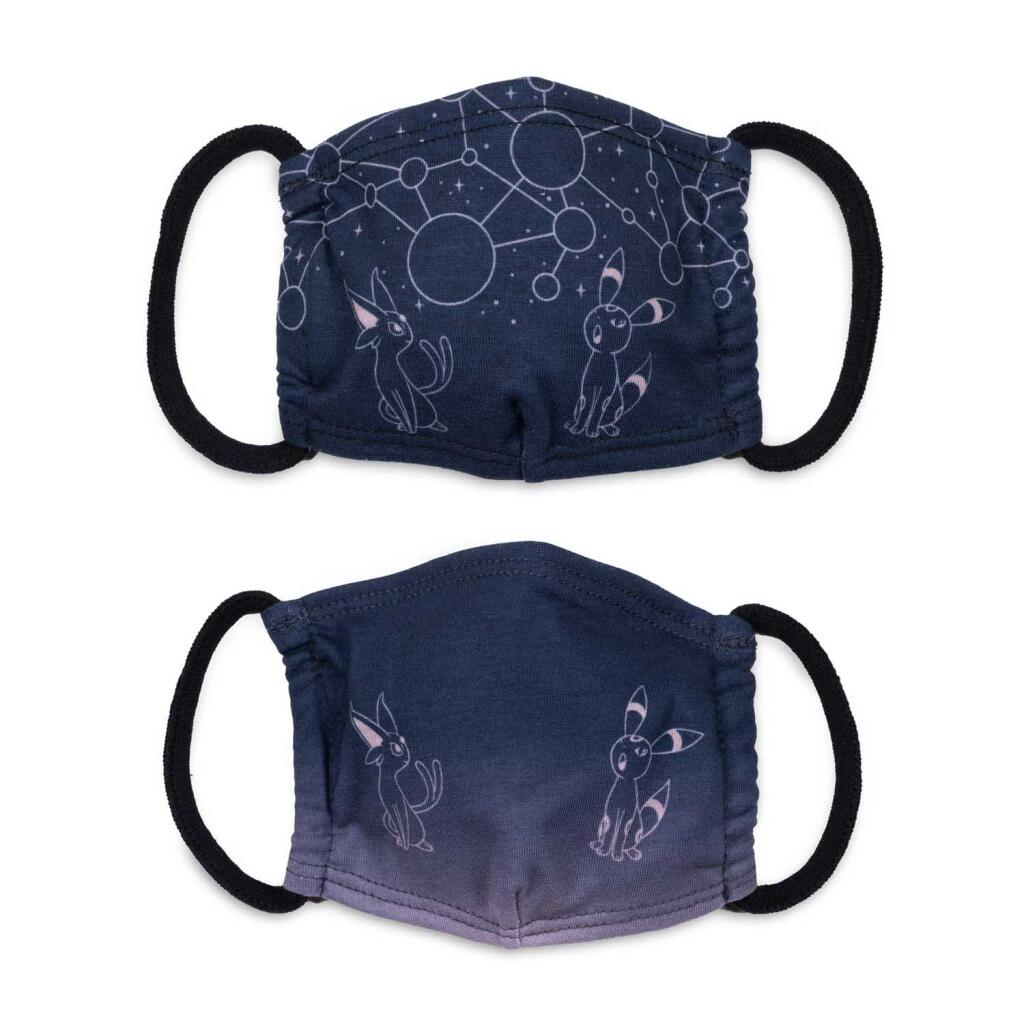 The Pokemon Company has hit it out of the park with its Starry Constellations line of Eeveelution merch but we're most excited to see something that can increasingly be utilized each and every day. With two great designs, the constellation design would likely be accepted in many workplaces for its patterning emphasis, while the other is more muted but features the characters more prominently. Masks are likely hear to stay for another year – why not love the ones we're wearing?
Price: $12.99 CAD at The Pokemon Center
Dinosaur Socks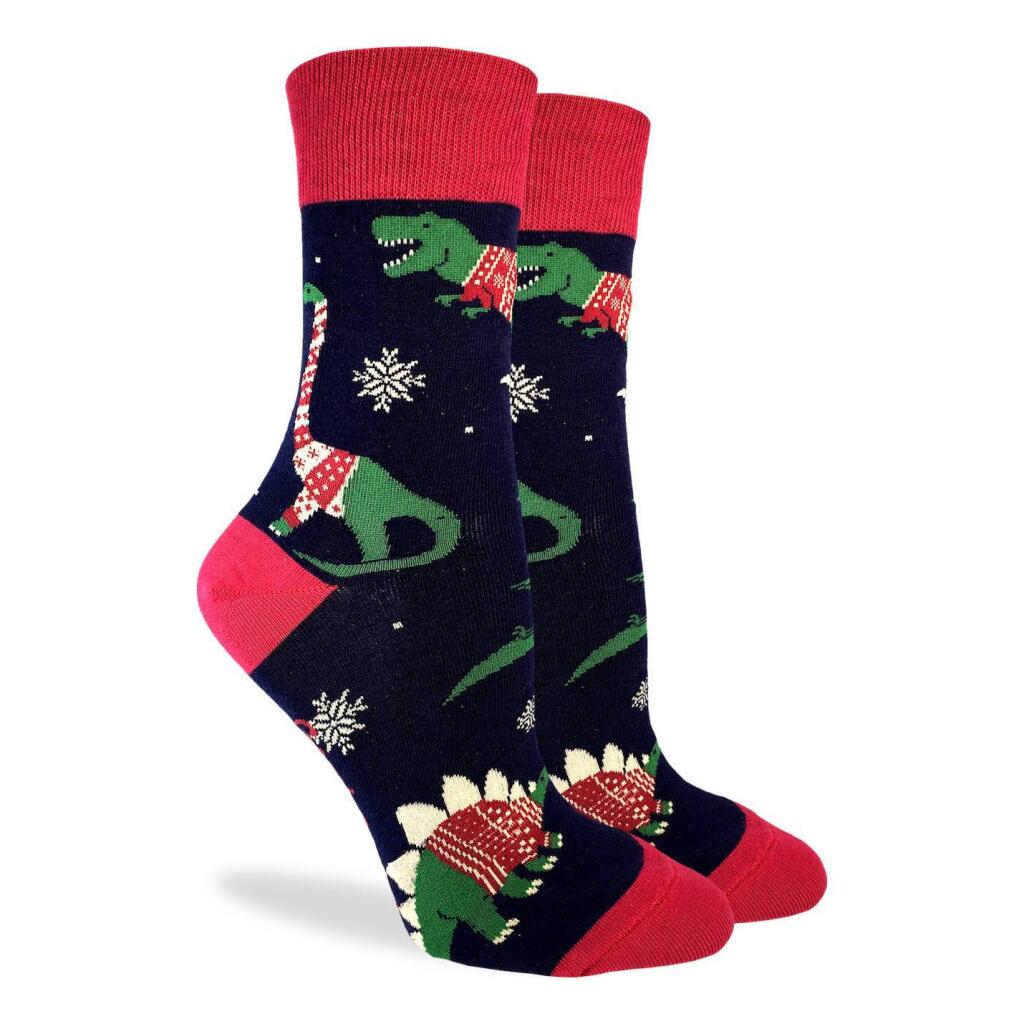 While brands like Living Royals are attempting to corner the market on cool socks, Edmonton-based Good Luck Socks has our favourite socks on the market in terms of quality, particularly through their reinforced Active Fit socks. (Don't believe us? Our Editor owns nearly two dozen pairs.) Given that tis the season, why not try a festive pair for yourself? Dinosaurs in Christmas sweaters. Boom. Done. You're a convert.
Price: $14 CAD at Good Luck Sock
K.K. Slider Hoodie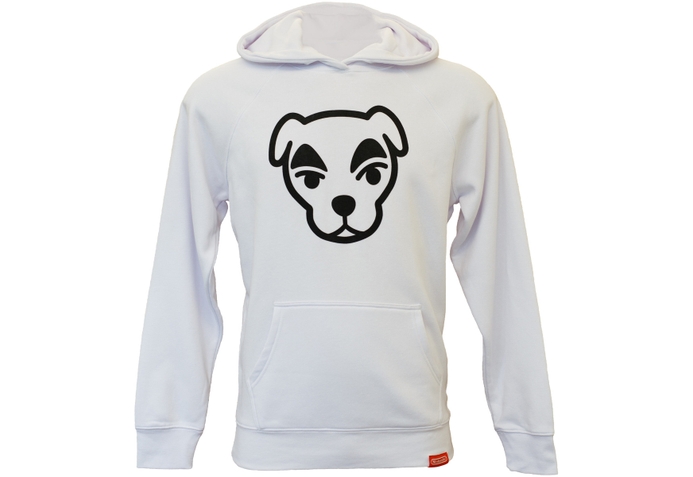 Nintendo is keeping it simple with its K.K. inspired hoodie. White. Black. And a flash of red on the tag to represent Nintendo's quality. We dig the design for feeling hipster enough to rock a giant K.K. face (ala many of his album covers) but modern enough to limit the fit to black-and-white. It's classy – what can we say?
Price: $39.99 USD at Nintendo
Bluetooth Beanie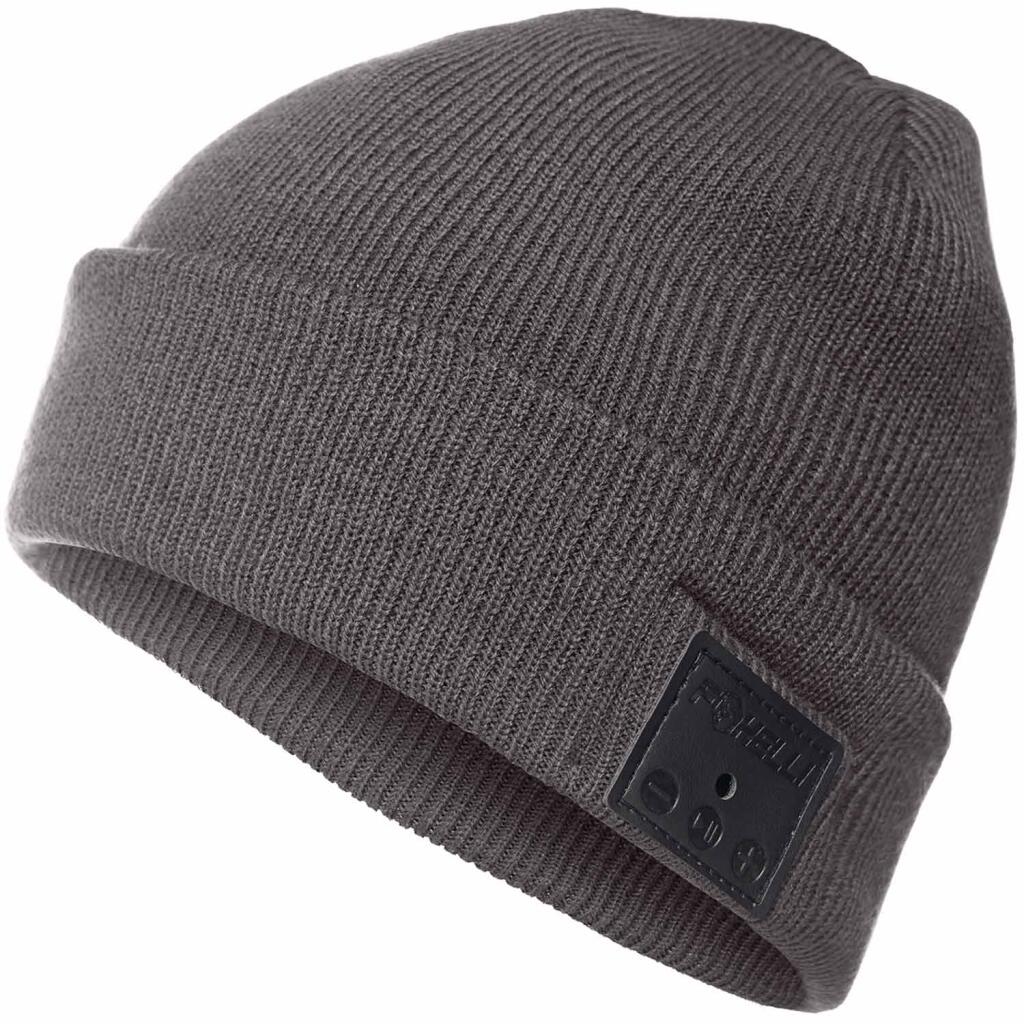 Forget expensive AirPods or other contraptions – especially if you live in a cold climate. Foxelli's Bluetooth Beanie connects with most modern devices and allows you to rock out or listen to a podcast while staying warm.
Price: $23.97 at Foxelli
Animal Crossing Bug Collection T-Shirt
For budding entomologists why not show off your Animal Crossing: New Horizons bug collection? The beautiful print mostly features common creepy crawlies while reminding us they're beautiful in their own way. If your main pastime is hanging out with Flick, this is the shirt for you.
Price: $23.90 (S-XL) at Hot Topic
Jet Set Radio Beat Glasses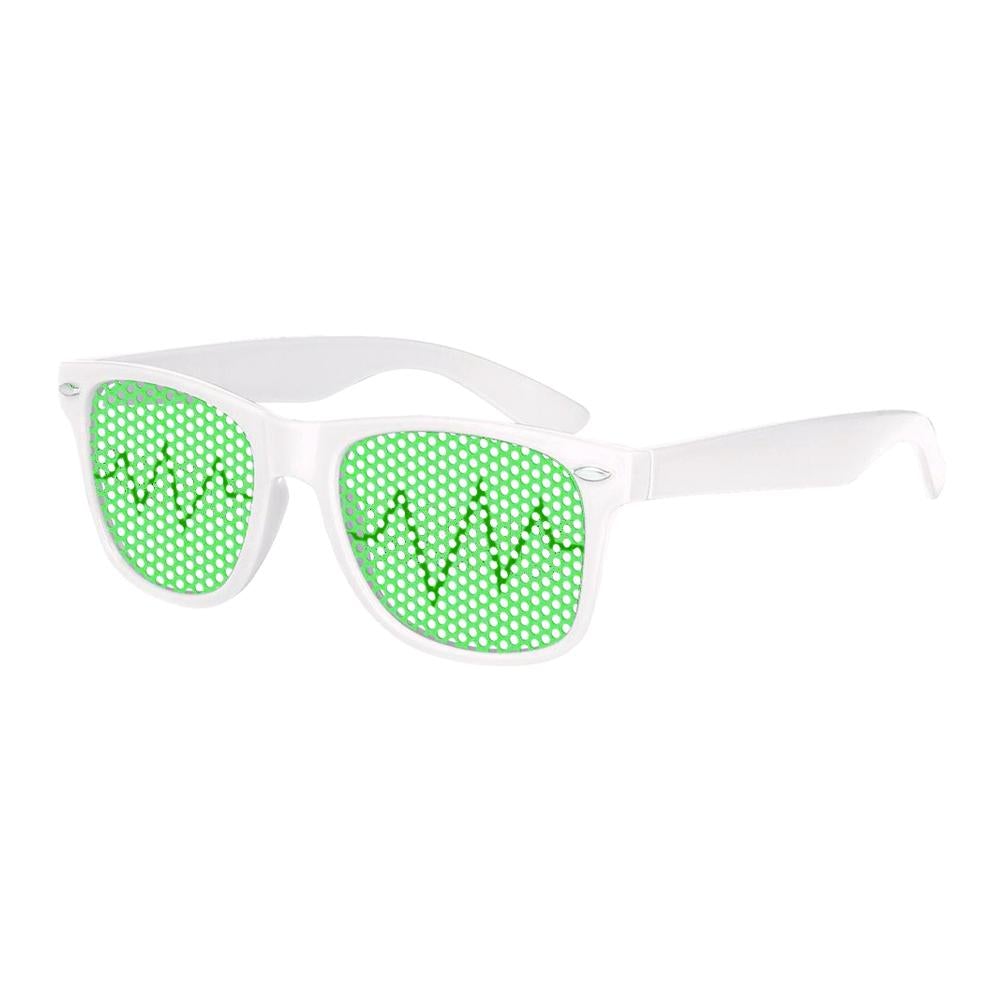 Fans of cult classic Jet Set Radio aren't exactly drowning in official merch. But this item – a relatively cheap set of fashion glasses – gives off serious Rudie vibes as you channel your inner Beat. Just don't get caught painting the town red (or any colour).
Price: $12.95 at Sega Shop
CREATE & EXPERIMENT
Tiny Science kit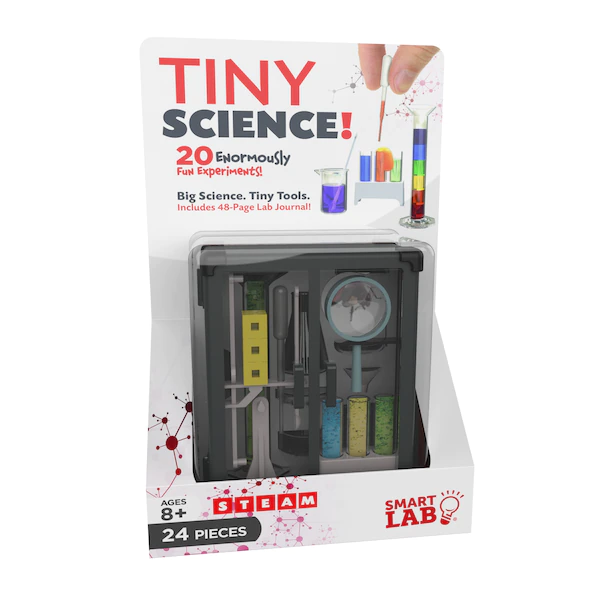 Tiny Science offers 20 experiments in a lightweight and, well, tiny package. The experiments themselves are relatively straightforward and the inclusion of pipettes and miniature flask are helpful additions for beginning scientists. While the kit notes it's for ages 8+ it should have the support of an adult helper both in reading the directions and setting up some of the experiments.
Price: $27.99 CAD at Chapters
Volcano Making Kit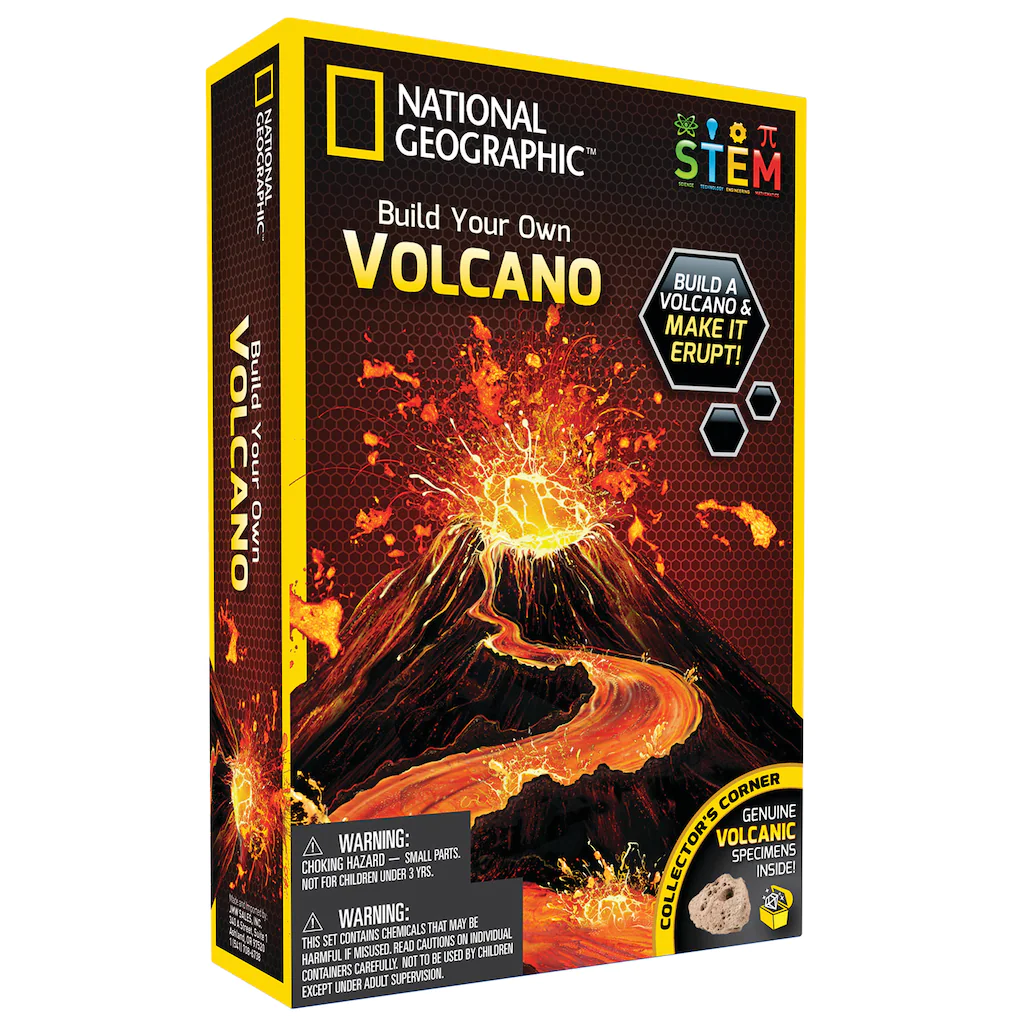 If you want to avoid the mess of papier-mâché, National Geographic offers plaster and a mold to set up your volcano, and the paint necessary to get the appropriate volcano look. To be clear – this isn't an all-in-one solution – and the main parts of your experiment, baking soda and vinegar, are still required. But if you don't want to spend the time in a sticky mess this is a great solution.
Price: $14.99 CAD at Michaels
Elenco Snap Circuits
Interested in learning more about electricity and electronics but don't know where to start? Snap Circuits have got you covered! Featuring electronic pieces that simply snap into place on a large grid to form circuits, projects such as an AM radio, a lie detector, an electronic organ, and many more are possible. With over 300 experiments included and 60 pieces, this is an excellent primer on the basic principles of electronics.
Price: $61.45 USD at Amazon
Mars Dust Globe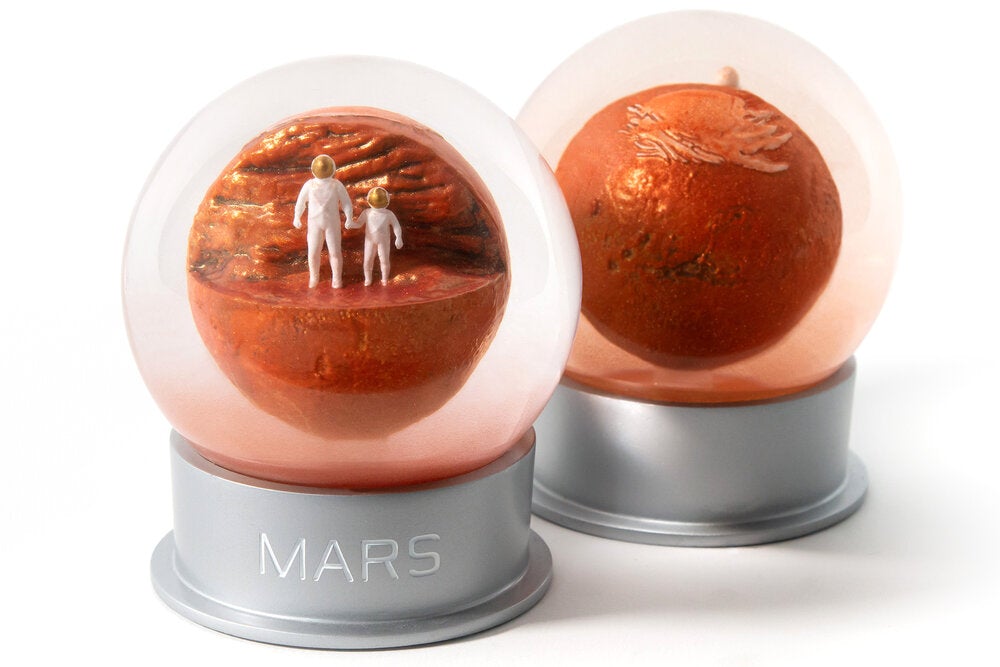 Snow globes are so old-fashioned – why not have fun with a Mars dust globe instead? This globe, featuring two distinct designs, is filled with coppery red powder to simulate Mars dust. One side features a topographical map of the dusty red planet, and the other side contains two astronaut figures.
Price: $35 USD at MyModernMet
BEST OF THE REST
Animal Crossing Monopoly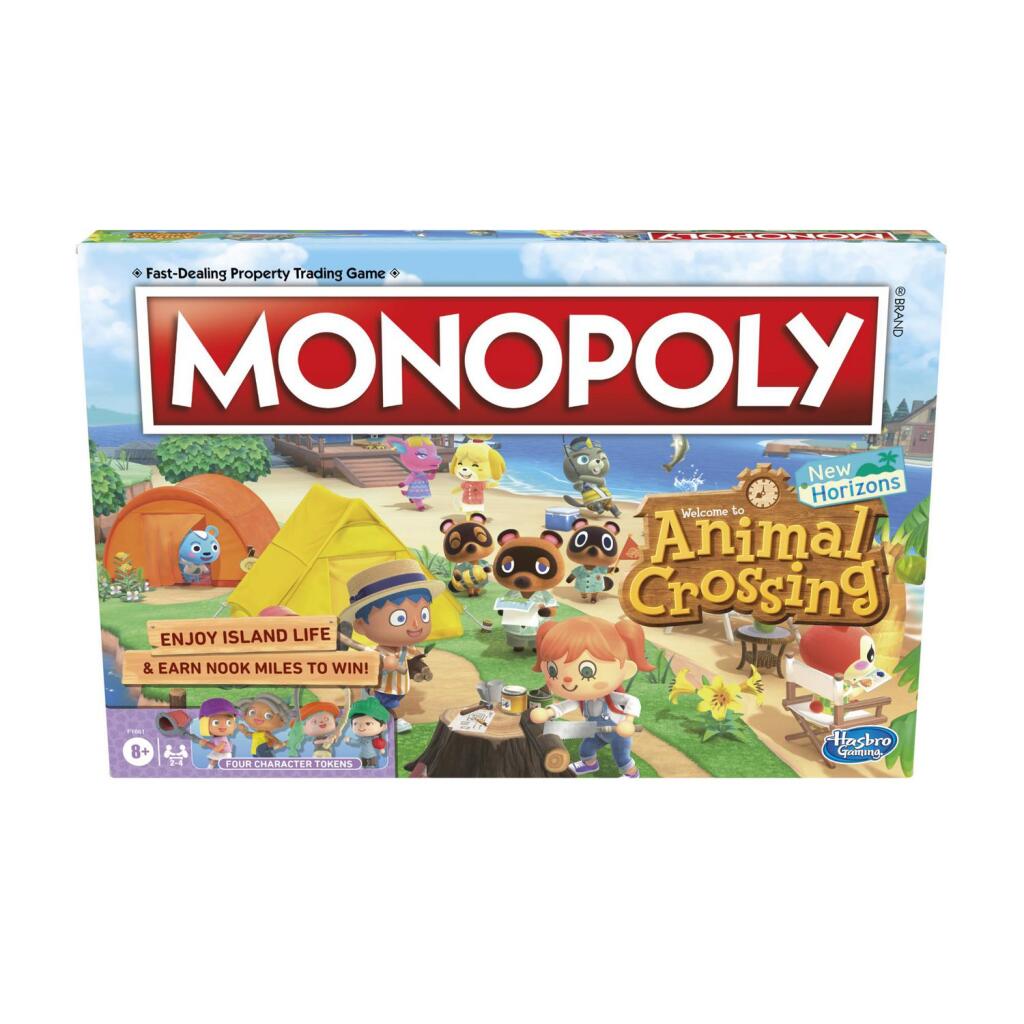 As Animal Crossing: New Horizons took the world by storm it makes total sense that the merchandise would follow. The capitalistic game Monopoly fits the bill better than most, though, and the novel idea of collecting bugs and fossils seems a bit better than the traditional property grab. It's ostensibly still Monopoly but with a much nicer aesthetic.
Price: $27.67 CAD from Walmart
Bob Ross Self-Painting Mug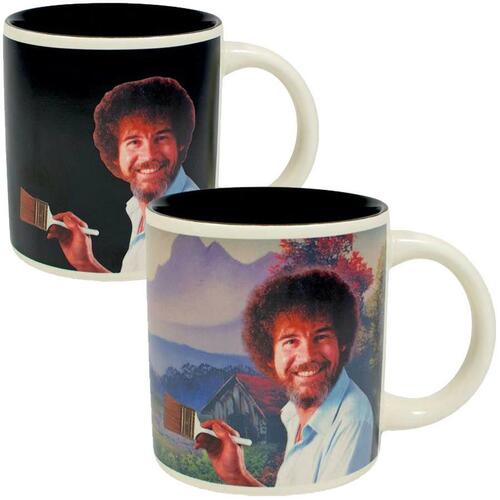 Happy little accidents shouldn't follow you when you drink from this mug. The mug itself features Bob Ross', well, mug, but once hot beverages are served within it you'll see one of his paintings featured behind him. Let's be honest – most people have enough mugs, but they don't have enough Bob Ross merch.
Price: $17.99 CAD at RetroFestive
Original Buddha Board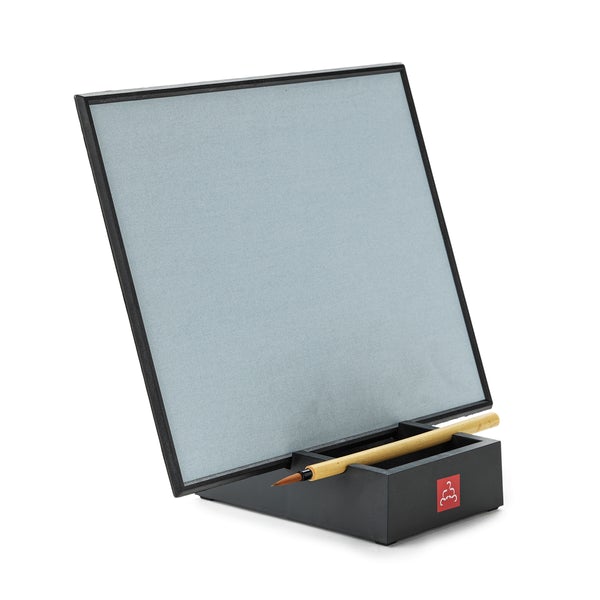 Keeping with a creative theme, Buddha Boards are great tools for artists who are getting 'stuck' – the nature of the board emphasizes impermanence. By painting with water, your masterwork lasts only as long as the water doesn't evaporate. It's a cheap art implement that can deliver big results.
Price: $36.95 USD at Nelson-Atkins Museum
Dinosaur Plant Pots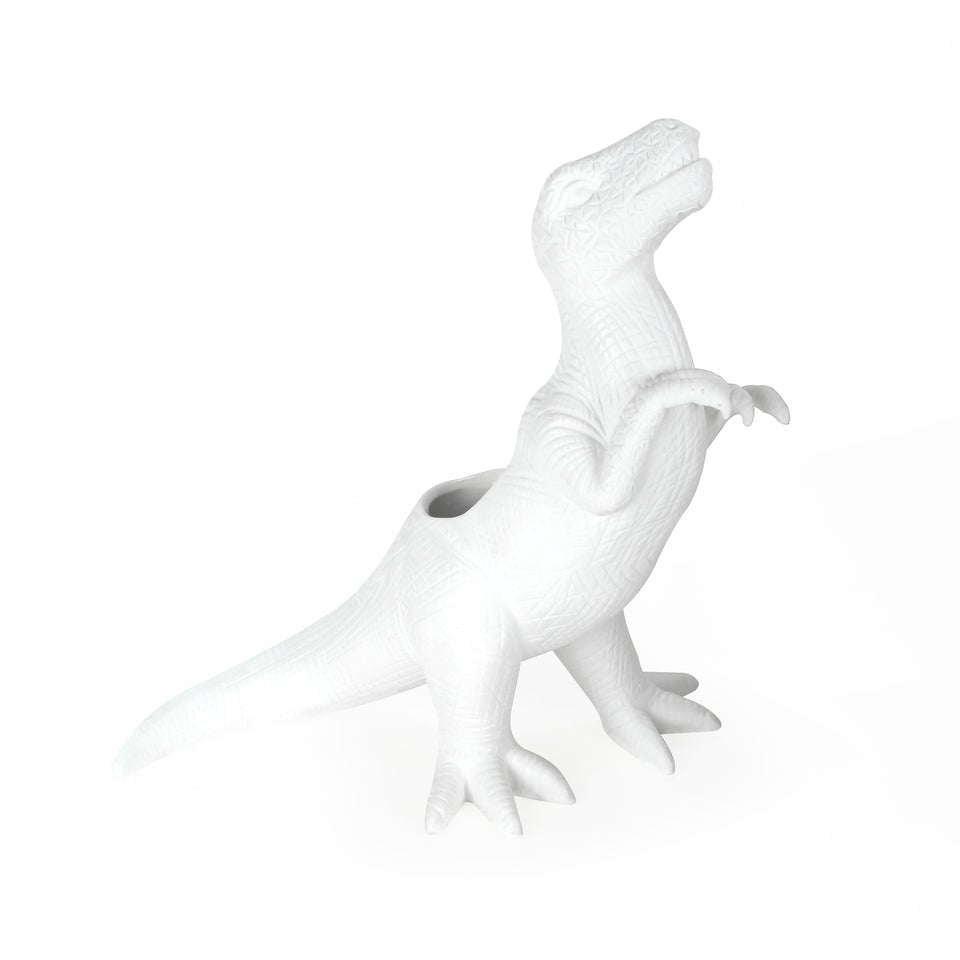 Tricerapot, Aplantasaurus, and Plantasaurus Rex are likely to raise the eyebrows of the four-year-olds in your life, but will capture the attention of the adults in the room. These elegant white planters feature dinosaur designs and the opportunity to create your own Jurassic Park.
Price: $50 at Kikkerland
Vertical Chess Board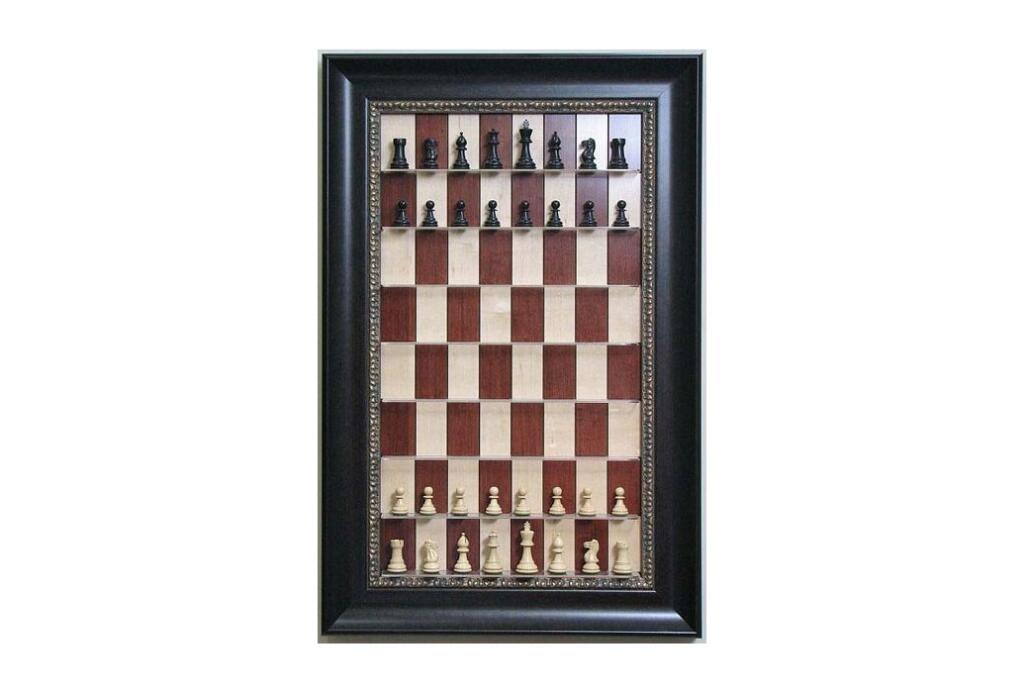 For the chess fan one of the more interesting takes on a chess set is one that hangs on the wall. These Straight-Up Chess Boards are pricey – and the larger the board, the greater the price – but they're made of quality woods and look great as a centre-piece in a den or game room. Above all else, these boards are still very playable, though maybe over the span of day rather than minutes.
Price: $289 and up from House of Staunton
Infinity Mirror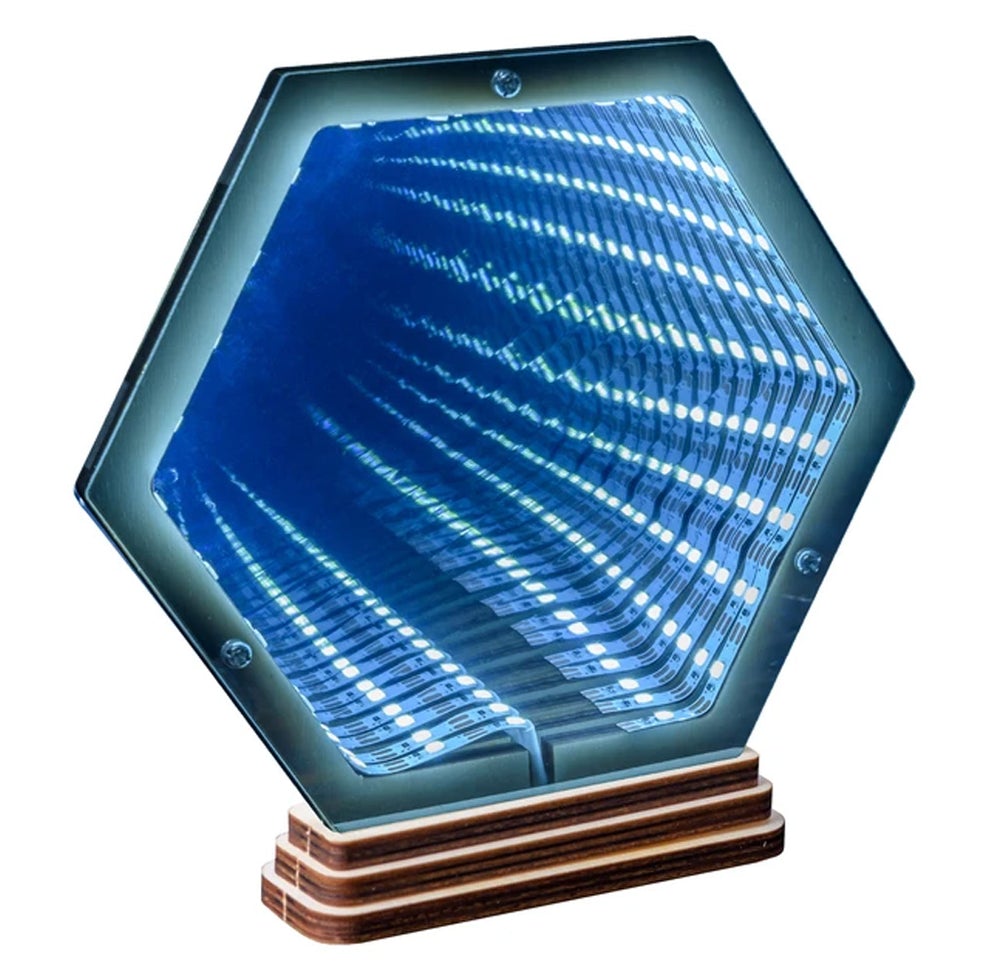 This optical illusion maybe isn't suited for the living room, but an inquisitive child may love this addition to their room, adding an illusory touch to any space. The combination of LEDs and mirrors creates an effect like little else for a very affordable price.
Price: $19.99 from Exploratorium
Sandworm Bookends (PRE-ORDER)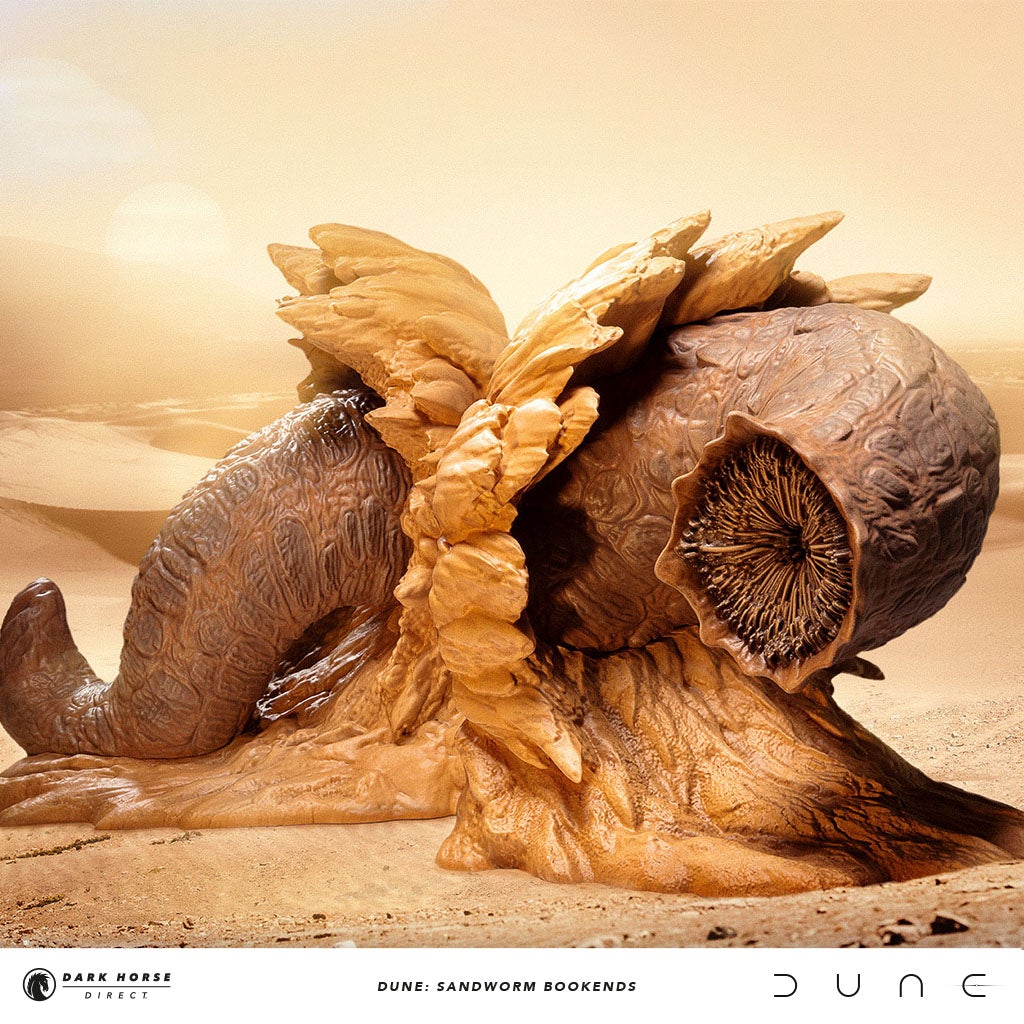 Dune was one of the biggest films to drop in 2021 but the iconic Sandworms have been pop culture staples for decades. Dark Horse is releasing massive, detailed bookends with an angry Sandworm at the centre of it all, a perfect addition to any sci-fi fan's collection. Be wary on the sands of Arrakis!
Price: $149.99 at Dark Horse Direct
That's it for this year's list! 35 items that represent the best gifts for the collector, geek, nerd, or person who has everything. This list of holiday gifts for 2021 is your one stop shop for unique gifts that inspire curiosity and sparks the imagination! 
-With files from Larissa Jones, Evan McIntosh, and Jaeger Basger