Blink and you'll miss it.
Sony's recent unveiling of the PS5 racked up close to 30 million views online in short order. Alongside the hardware, Sony revealed a slew of games, AAA to indie, and everything in between, which will find a home on the console when it comes out. It seems that, once again, platformers will lead the way in innovating with new console features and power.
There was Spider-Man: Miles Morales, Horizon: Forbidden West, Kena: Bridge Of Spirits, Bugsnax, Goodbye Volcano High, and, for the third time in as many generations, Grand Theft Auto V. While many of these games look fantastic, it feels like we've only seen one truly next generation game: Ratchet & Clank.
Each generation is supposed to bring with it a leap forward in terms of console – and therefore gameplay – capability. The leap from 2D to 3D is the most obvious advancement between generations, but the advent of online gameplay, the increased memory capability for large open worlds and even the ability to save a game rather than relying on a level password are other generational improvements which have all shaped the face of modern gaming.
The biggest games from Sony's reveal—Spidey and Horizon—look like very pretty PS4 games rather than anything truly next gen.
Aside from a massive, in your face leap like 2D to 3D, the groundbreaking changes rarely occur at the start of a console's life cycle. Nobody would suggest Ryse: Son Of Rome as a defining title of this current generation.
Even with the early 3D games, developers took a while to make the transition more than just an aesthetic change into something which truly took advantage of this greater level of player freedom.
Our First Taste Of The SSD In Action
Ratchet & Clank: Rift Apart was one of the few games revealed at Sony's PS5 event without a release date, meaning it's likely a considerable way off from release, and therefore could be tweaked even further as developers get to grips with how much power the PS5 truly possesses. Ratchet & Clank looked to be the standout release, not necessarily in terms of "that's the game I most want" but in how it teases out the differences between PS4 and PS5.
In the footage, we see Ratchet and Clank riding on a small alien creature, leaping through a rift onto a grind rail, leaping through another to slide down a rooftop, then yet another onto a dragon, and through a final rift to a pirate ship, where a bout of gunplay begins.
Brought to us by the "screamingly fast" (the game's creative director, Marcus Smith's words) solid state drive (SSD) of the PS5, this seamless level transition is a game changer. Fast, even non-existent loading times have been promised with the PS5, but it feels a little difficult to get excited about that on paper. If this is the result, though, something which sounds like a minor technical tune up suddenly opens up hundreds of more interesting possibilities that advance gameplay.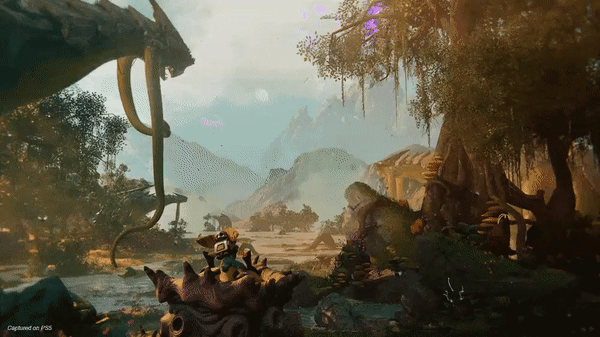 We've also seen Ratchet wielding smaller rifts at will, leaping around the battlefield to get the drop on clueless enemies. While that's all done in a slapstick, very Ratchet way, the process seems like it could be easily replicated in more serious games for teleportation or blinking with far greater range and control than games like Dishonored have done previously.
Of course, developers don't need to borrow Ratchet & Clank's mechanics to take advantage of the lack of load times: they can come up with their own from scratch. As the first game to highlight what the SSD means in practice, though, Ratchet & Clank have put down a marker.
Platformers Lead The Way
It's fitting that a platformer has been the one to do so as well. Though they've been ousted as gaming's dominant genre by open world action adventure games and a variety of shooters, platformers do seem to be on the up and up again. Not only did we see Ratchet in the PS5 reveal, we also saw Sackboy, Oddworld, Astro Boy and others. Not to mention that Crash Bandicoot just had a brand new game announced after the success of the N. Sane Trilogy Remaster along with a new mobile release, and Spyro is rumoured to be right behind him after reigniting the franchise.
Platformers have a long history of pushing the boundaries of gaming's current capabilities and taking advantage of technological advancements, so it's great news for gaming that they're taking centre stage again.
Going back to the PS2, platformer Jak & Daxter was one of the first games to depict huge landscapes without distance fogging, and pioneered 'no loading screens', though this didn't mean no loading times, as the PS5 promises, but instead sections such as Jak squeezing through a gap or climbing a ladder would initiate a seamless, choreographed load during the transition from one in game area to the next. While less impressive by today's standards, for the PS2 it marked the first glimpse of the console's upgraded power from its predecessor.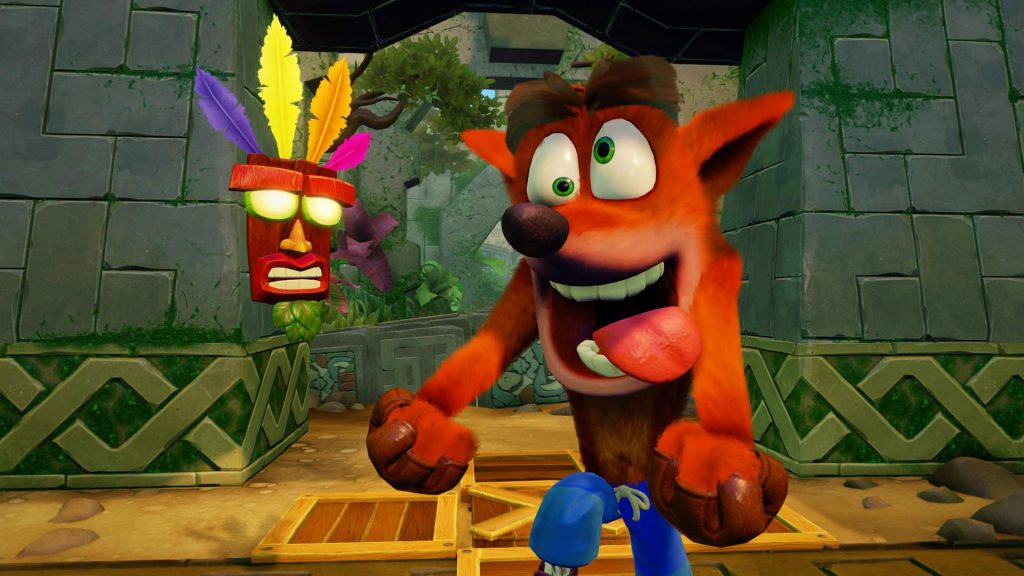 As for its predecessor, it was another Naughty Dog platformer – Crash Bandicoot – which highlighted its power. As 3D gaming found its feet, Crash's ability to run forward into the screen was an early indicator of how the PlayStation would innovate gaming. Crash famously used several tricks when it came to using the PlayStation's texture correction and anti-clipping software to maximize the polygon count in every single frame, making the game's graphics seem far better than they were. Through this ingenuity, Crash became such a banner title for the PlayStation that the series is still synonymous with the console today.
Prior to Sony's emergence as a gaming titan, Nintendo ruled the roost, and they, too, relied on platformers to innovate. At every major step in Nintendo's history, Mario has been there. With the SNES, it was Super Mario World which first showed off the brighter and more varied colour palette, along with the console's capability for more complex sounds, instruments and melodies. Before that, Super Mario Bros on the NES was designed to be the "final exclamation point" for the ROM cartridge according to Mario's creator Shigeru Miyamoto, while World 1-1 is one of the earliest versions of an in game tutorial.
Even on the Nintendo 64, where The Legend Of Zelda: Ocarina Of Time showcased new open world capabilities, Zelda and Mario had actually been developed together, with several ideas taken from the plumber and given to the adventurer. While the Wii U's poor marketing has left it as something of a console footnote, Nintendo continued to innovate with a five player platfomer in the shape of New Super Mario Bros U that integrated social features through Miiverse. Thankfully, this game found an audience on the Switch, and so its ideas may yet have an impact on the platforming genre.
Platformers are more malleable and offer greater creativity to developers to run wild. Because of this, they're often the games which highlight the leap between console generations, pushing boundaries forward. Through Ratchet & Clank, it seems like that's about to happen again with the PS5.
Stacey Henley is a gaming and entertainment journalist, specializing in cartoons and gender in media. She's written for IGN, EuroGamer, VG247, Polygon, The Washington Post, The Guardian and more. She runs her own site at www.hammer-space.com
Images: Ratchet & Clank images – Insomniac Games. Crash Bandicoot – Activision.