It's true.
A new shade of blue is available on the market for the first time as first reported by artnet.
New is a relative term – the pigment itself was first described in 2009 when "graduate student Andrew Smith was exploring the electronic properties of manganese oxide by heating it to approximately 1200 °C" at Oregon State University. Instead of finding those properties, Smith found a dazzling new take on blue, that perhaps more closely resembles cobalt.
That discovery would take over a decade of winding through research, patenting, licensing, environmental testing, and other regulatory approvals before it would be given the, erm, green light.
In 2017 the colour was rolled out to manufacturers–notably for use in plastics–while stringent testing occurred for use by everyday consumers like you and I.
"High-performance coatings and engineering plastics companies have been impressed with its visual opacity and color and the near-infrared reflective properties," says a release by Shepherd Color, the company that licensed the colour from Oregon State.
"This balance of visual aesthetics and infrared functionality gives it unique properties that allow building products to have deep, rich blue colors and that stay cooler when exposed to the sun."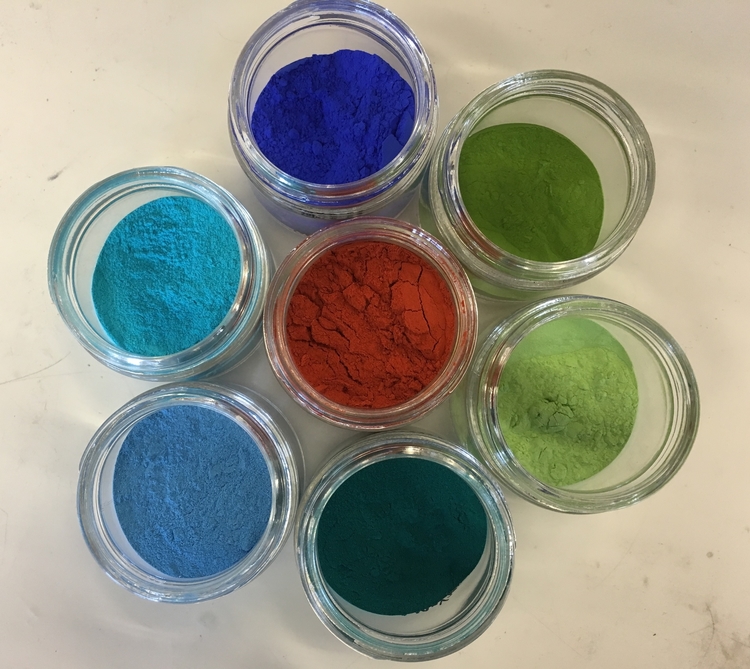 Such a colour could be used to lower heating costs of structures painted with the hue while being more visually striking than similar blends. It might even be better for the environment both as it creates conditions where less energy is needed to cool a building and that it's less toxic than many new blues throughout history. It's a win win.
The blue, known as YInMn after its chemical composition of Yttrium, Indium, and Manganese, to say nothing of Oxygen, is part of a long and storied history for the colour family, which was at one point described as "wine red".
Scientists and historians alike believe blues were first identified by Ancient Egyptians who encountered minerals like lapis lazuli and then synthesized their own blues "by mixing silica, lime, copper, and alkali" to create a pale blue that is associated with the ancient empire.
The complicated and expensive nature of developing blue dyes has often linked it with nobility — there's a reason Royal Blue is royal, after all — while the aforementioned lapis stone would be ground down to make shades such as ultramarine, an expensive way to make a vibrant colour, so prohibitive in its cost that an ounce of lapis was reputed to cost the same as an ounce of gold.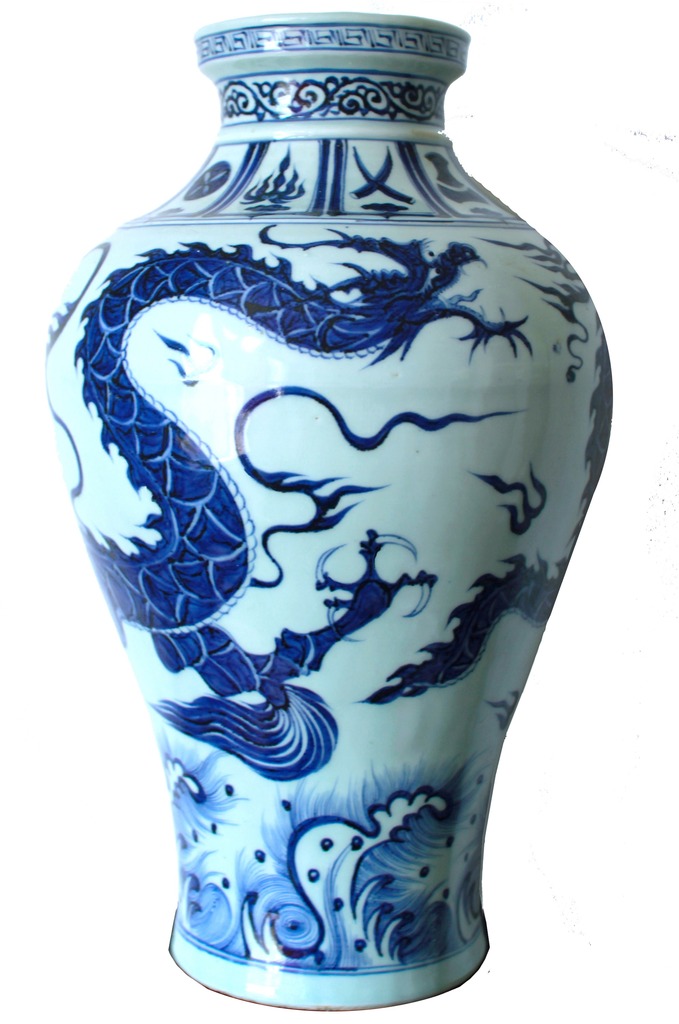 Fine porcelain, often referred to by its country of origin as 'china', as seen in the image above, used cobalt to create its fine blue colour, with that mineral fetching prices twice as high as gold, while various shades and blends of the blue fell in and out of favour based on the tastes of the Emperor of the day.
Blue wouldn't really hit mainstream use until indigo was imported into Europe, a dye made out of a variety of plants but most notably Indigofera plants, and those Europeans subsequently created plantations run by slaves in the Americas, a dark chapter in the colour's history.
Experimentations with indigo would take place from the 17th to 19th centuries, dying cotton twill, creating blue jeans in the process. That innovation would bring the colour blue to everyday people: YInMn, then, continues the colour's evolution, a pigment that has the ability to brighten our world while having practical benefits like helping protect our environment.
There's no reason to feel blue with this discovery.
Top Image, powder image: Oregon State