Can we call it hedgehogella instead?
A fairly substantial outbreak of salmonella is sweeping across Canada, affecting six provinces and sickening 32 people. Quebec, the country's second most populous province, is hardest hit with 17 cases, while Alberta reports six cases. New Brunswick, Saskatchewan, British Columbia, and New Brunswick also report cases.
Though salmonella outbreaks are not uncommon, the source of this particular strain is pet hedgehogs!
What is salmonella?
It's a strain of bacteria that can cause stomach cramps, diarrhea, fever, and, in rare cases, cause infections in the circulatory and nervous systems. Symptoms usually last less than a week and may be noticeable as early as six hours after exposure.
We usually associate salmonella with suffering from food poisoning though outbreaks from animals, their poop, and their habitats do happen. More than a million Americans contract salmonella each year, with some 26,000 deaths and 400 hospitalizations annually, according to the CDC.
No common source of the hedgehogs has been identified, but Canadian officials urge pet owners to wash their hands frequently and exercise caution when handling their hedgehogs. Reducing stress for the pet, washing the pet and its supplies outside if possible, and promptly cleaning surfaces and fabrics the hedgehog interacts with are also recommended.
The Canadian government issued similar guidance late last year for snakes and rodents.
Animals may carry the bacteria responsible for salmonella despite otherwise appearing normal and healthy.
Although no deaths have been reported, seven people have been hospitalized. The outbreak isn't limited to Canada, either, with the Center for Disease Control in the United States similarly tracking an outbreak related to hedgehogs.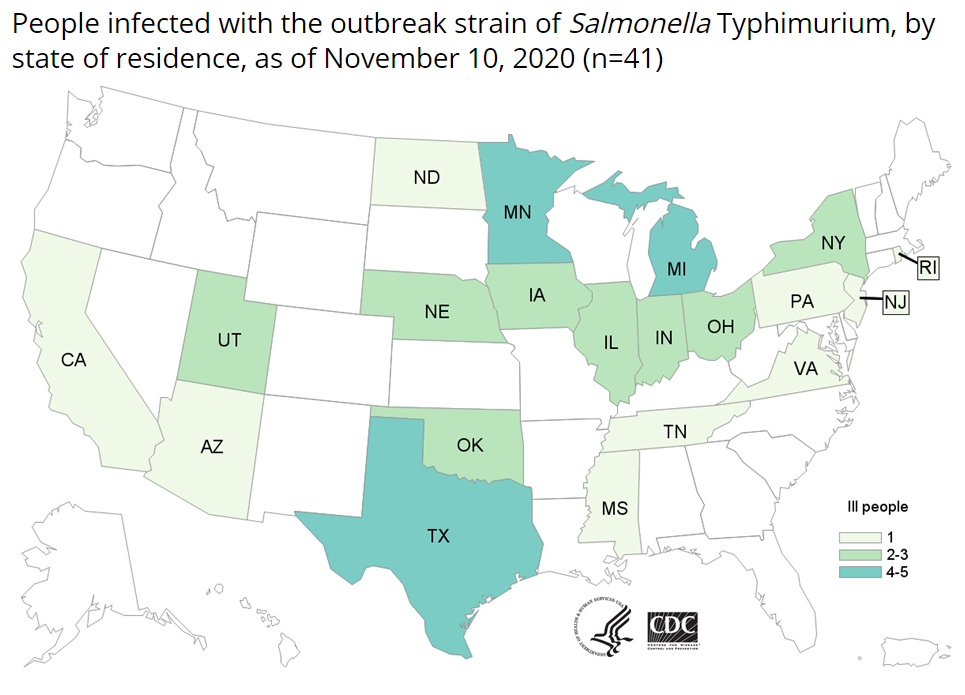 Proportionally, that outbreak isn't as severe as Canada's, with only a handful more cases (41 in total) overall, with eight hospitalizations. The strain of salmonella is the same as the one that sparked previous outbreaks in the United States in 2012 and 2019. This outbreak has been ongoing since April of this year.
No common source of the hedgehogs has been reported as yet despite both the CDC and Public Health Agency of Canada investigating.
-With files from Aaron Hudspeth and Evan McIntosh