Canadians will wait until at least June.
Celebrating Mario's 35th anniversary, Japanese clothing manufacturer has been rolling out a new collection of graphic tees worldwide, with the collection now available in the United States, so long as you're willing to shop online, though Uniqlo promises they'll be available in store, whenever they open.
The collection features designs you won't see anywhere else. We're particularly enamoured with this white shirt splashed with pink!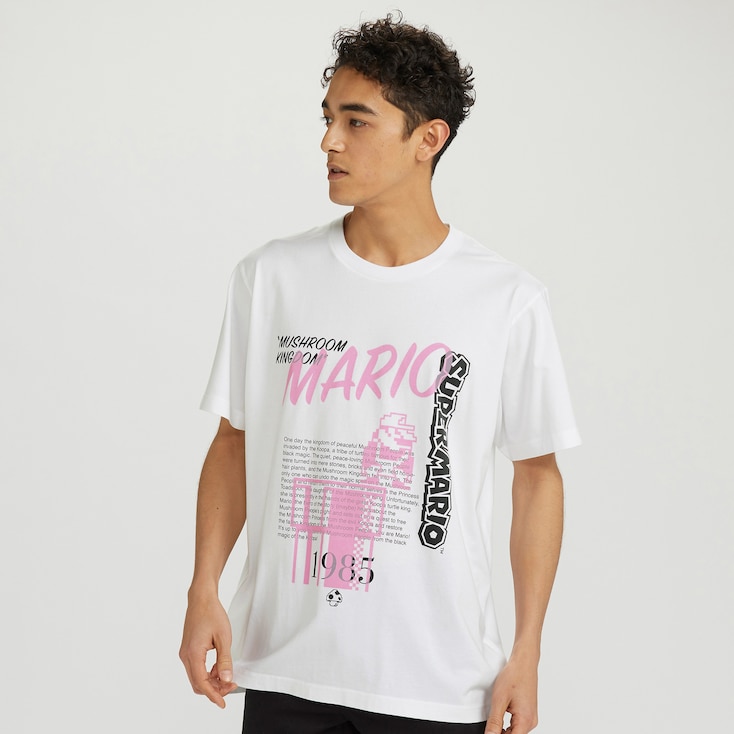 Frankly, we like these shirts, and the accompanying kids offerings, better than most of what Levi's is offering in its Mario collection. At around $15, they're also more affordable, with no visible branding, to boot.
Canadians, meanwhile, must wait until "late June" to be able to purchase the collection.