The International Space Station is its destination.
History was made today as the first of the so-called "Commercial Crew Program" launches takes flight for NASA and the United States returns to sending astronauts to space aboard their own shuttles after nearly a decade long hiatus.
The flight was no certainty.
The initial goal of the program was to see manned flights by 2017.
Late last year an unmanned test flight by Boeing ran into mechanical issues, sidelining them from potential early launches of astronauts, while earlier this week's SpaxeX's Dragon launch was scrubbed at the last moment due to the weather.
Earlier in the day rain poured down upon the launch pad. The weather cleared up in the hour before launch and the flight was ultimately given the go.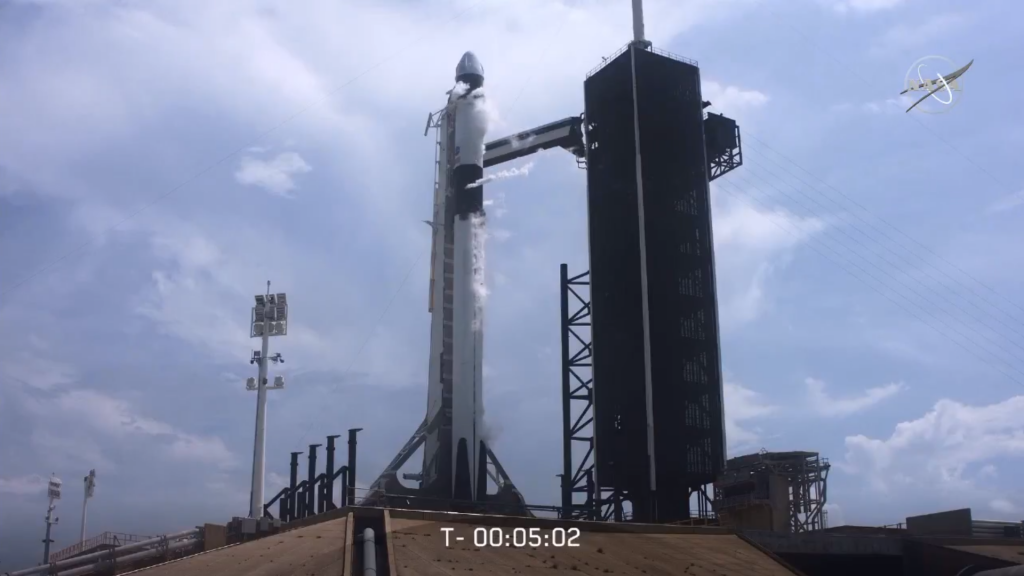 Astronauts Bob Behnken and Doug Hurley entered orbit about 12 minutes later–after reaching speeds in excess of 27,000 km/h–and will head to the International Space Station to join fellow American Chris Cassidy and Russian cosmonauts Anatoly Ivanishin and Ivan Vagner.
The flight to the ISS will take nearly a day–19 hours or so–to complete from the time they enter orbit. Prior to entering orbit the rocket will light, deplete its fuel, and drop off in two stages before the capsule the astronauts are in will be on its own, thrusting towards its destination.
The public-private partnership between NASA and its partners at SpaceX and Boeing–which carries a tab near 7 billion dollars–marks the first time a private sector shuttle will deliver crew to the ISS though success on this mission means it certainly won't be the last time we see such a launch.
Still, the astronauts will need to get home, and even if docking at the ISS goes smoothly, the capsule will need to successfully re-enter Earth's atmosphere in the weeks ahead, safely landing into the Atlantic ocean, before the mission can be seen as a total success.