Power-up your Mario wardrobe even more.
The mustachioed plumber has been making fashion statement upon fashion statement this year: First there was the Levi's crossover and then a collection of shirts from Uniqlo, to say nothing of his forays into LEGO and table top games. It is the 35th anniversary of Mario, after all, and BlackMilk is celebrating it in style.
The Australian clothier's new collection is Mario themed–following a successful Pokemon inspired batch earlier this year–and contains everything from cuffed shorts to retro jackets to, yes, short overalls.
A Yoshi inspired jacket is emblazed with a 90 marking the lovable dinosaur's debut while select Mario gear sports an 85; pink is the name of the game with a Peach set featuring a crop top and zip jacket; dresses and shirts feature smatterings of classic enemies across the prints.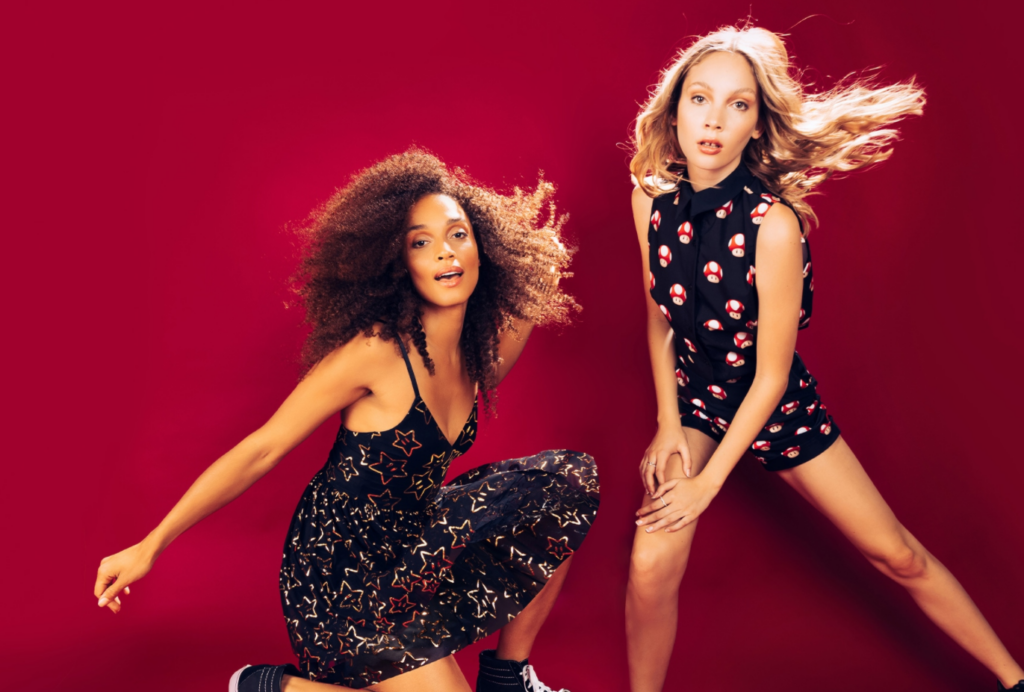 The collection goes on sale 7 AM AEST on October 6th which is roughly 2 PM Pacific on October 5th. If the Pokemon collection's prices are any indication the set will run from $70 CAD or so to the $120 range. A full preview will go live this Friday with the ability to add items to a wishlist you can quickly snap up once the set is live.
A new Animal Crossing inspired collection will be revealed next week as well while a limited restock of Pokemon apparel means a handful of items from that collection are still available.
Images: BlackMilk
–With files from Larissa Jones